Riyaz Patel
The 2019 Rugby World Cup-winning Springbok team kicked off their much-anticipated victory tour at the Union Buildings where they were met by a jubilant President Cyril Ramaphosa, members of cabinet, staff and supporters.
The joyous scenes at the official seat of government evoked memories and a sense of national pride and unity reminiscent of the Boks' historic first World Cup win of 1995.
The Boks arrived at the Union Buildings in an open-top bus showing off the coveted Webb Ellis trophy.
A visibly delighted President Ramaphosa said the Boks have brought home something the nation had desperately thirsted for.
"We are proud of you. You have made us proud. Everything that contributes to nation building and social cohesion must be shared in by all South Africans."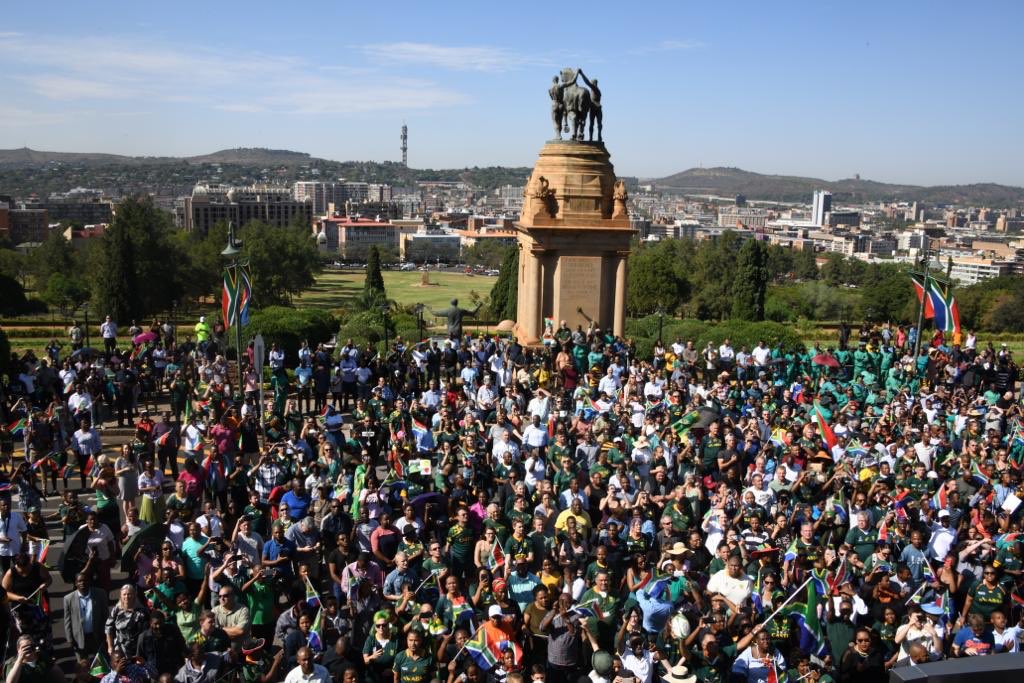 "This is a great moment for us all. You contributed to consolidating our nation. Thank very much for all that you have done for the nation," the President said to roaring cheers from the crowd.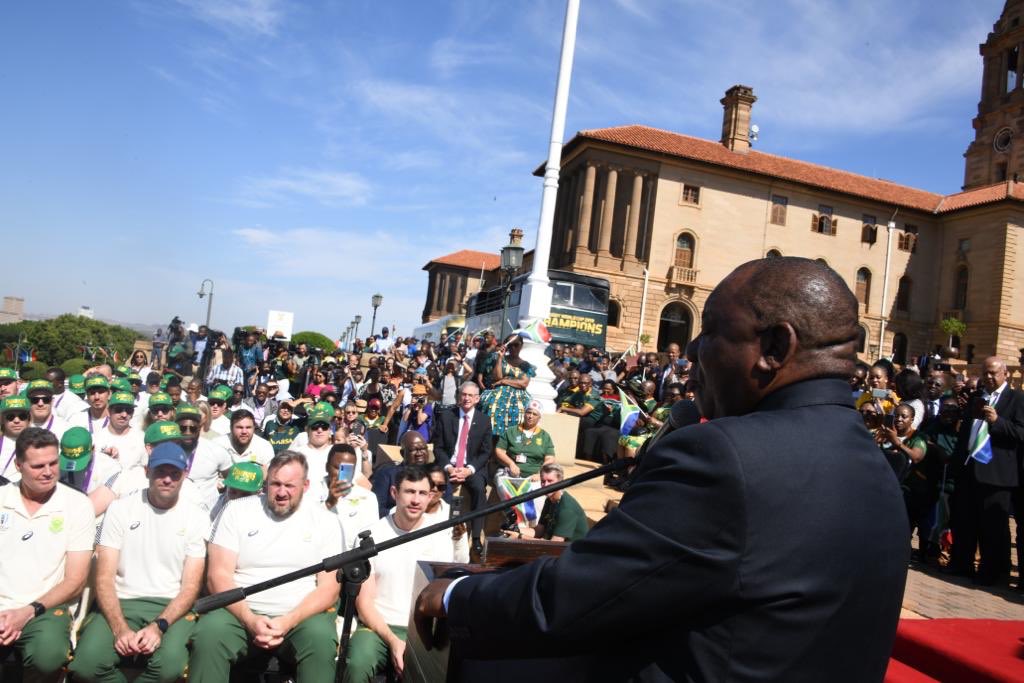 More than 2.5 billion people throughout the world tuned in to watch the match played at the International Stadium Yokohama.
Millions of South Africans congregated throughout the country to support the Boks in a final battle that would lead to the national team securing a 32 – 12 victory against England.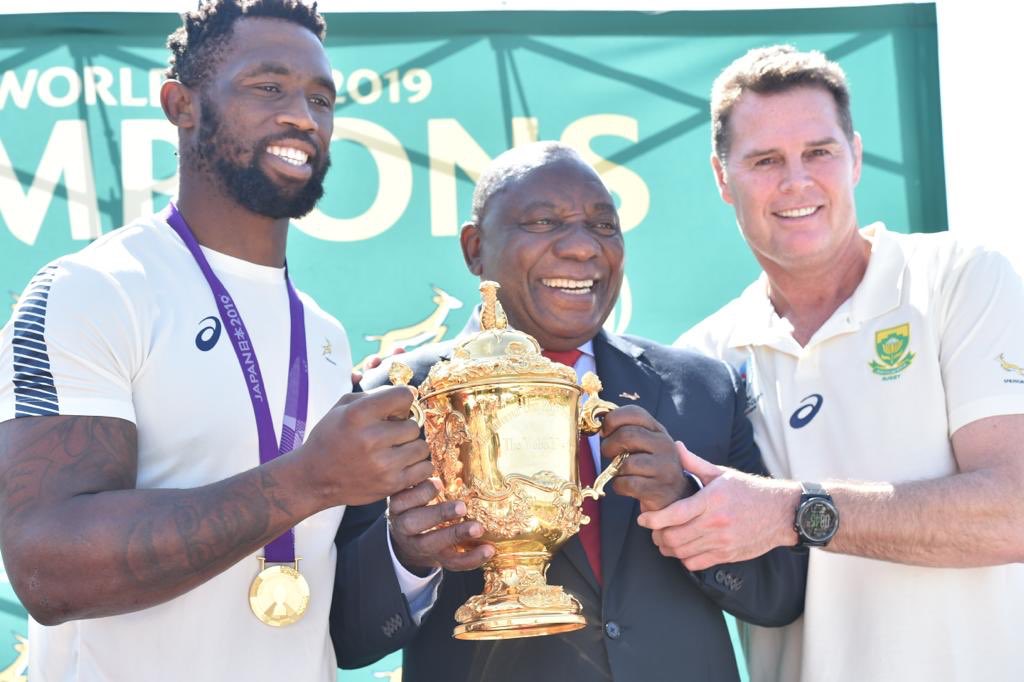 Skipper Kolisi expressed his heartfelt gratitude for the love and support South Africans have collectively shown the team.
"Thank you so much for your support and for every single message and video that inspired us," he said.
He thanked the team for the good work they put in throughout the tournament. "I could not have done all this without you," said Kolisi.
The visit to the capital city marked the start of the Springboks' national parade of the Webb Ellis Cup.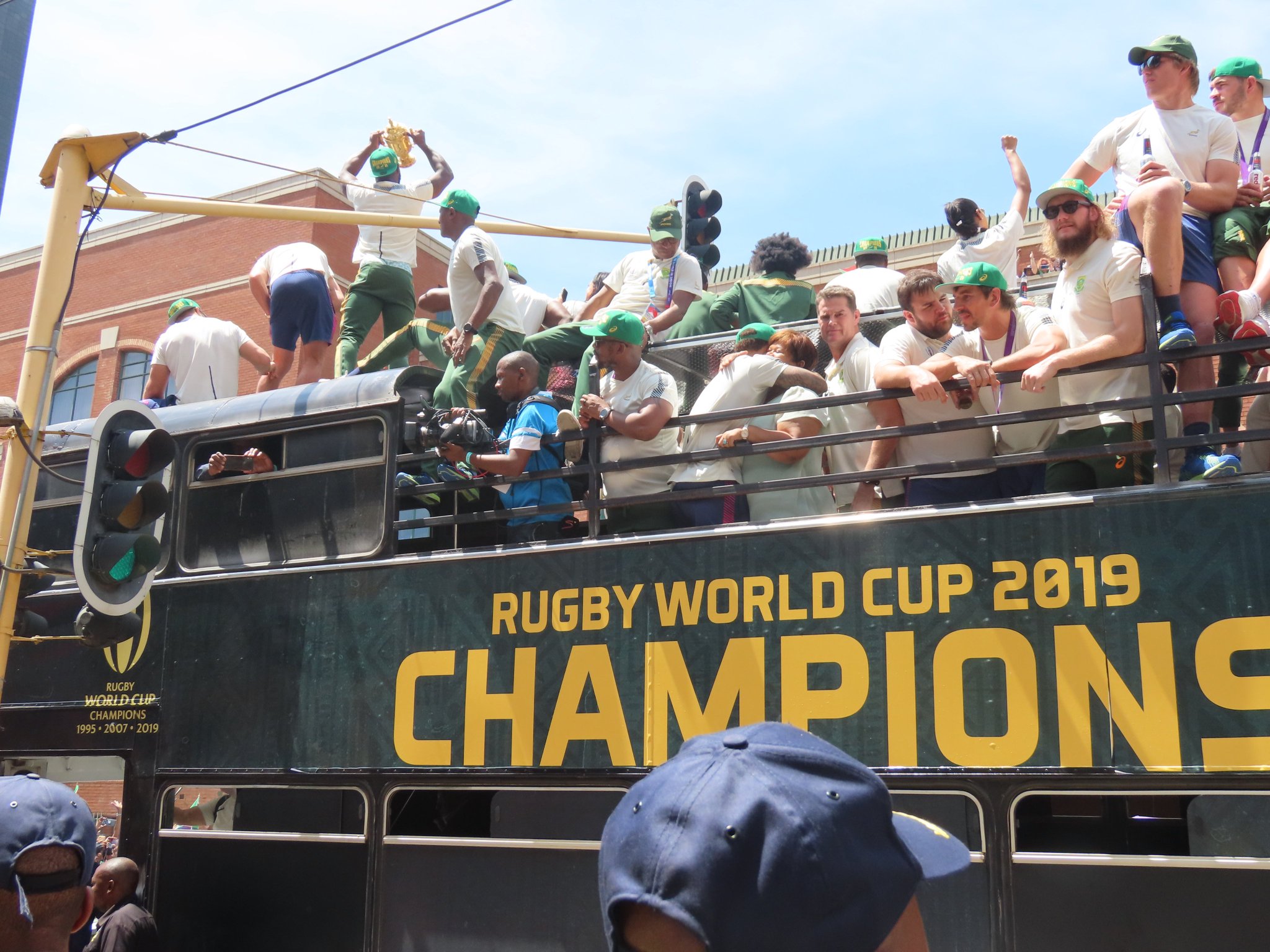 The team is expected to visit Johannesburg, Soweto, and other provinces over the next few days.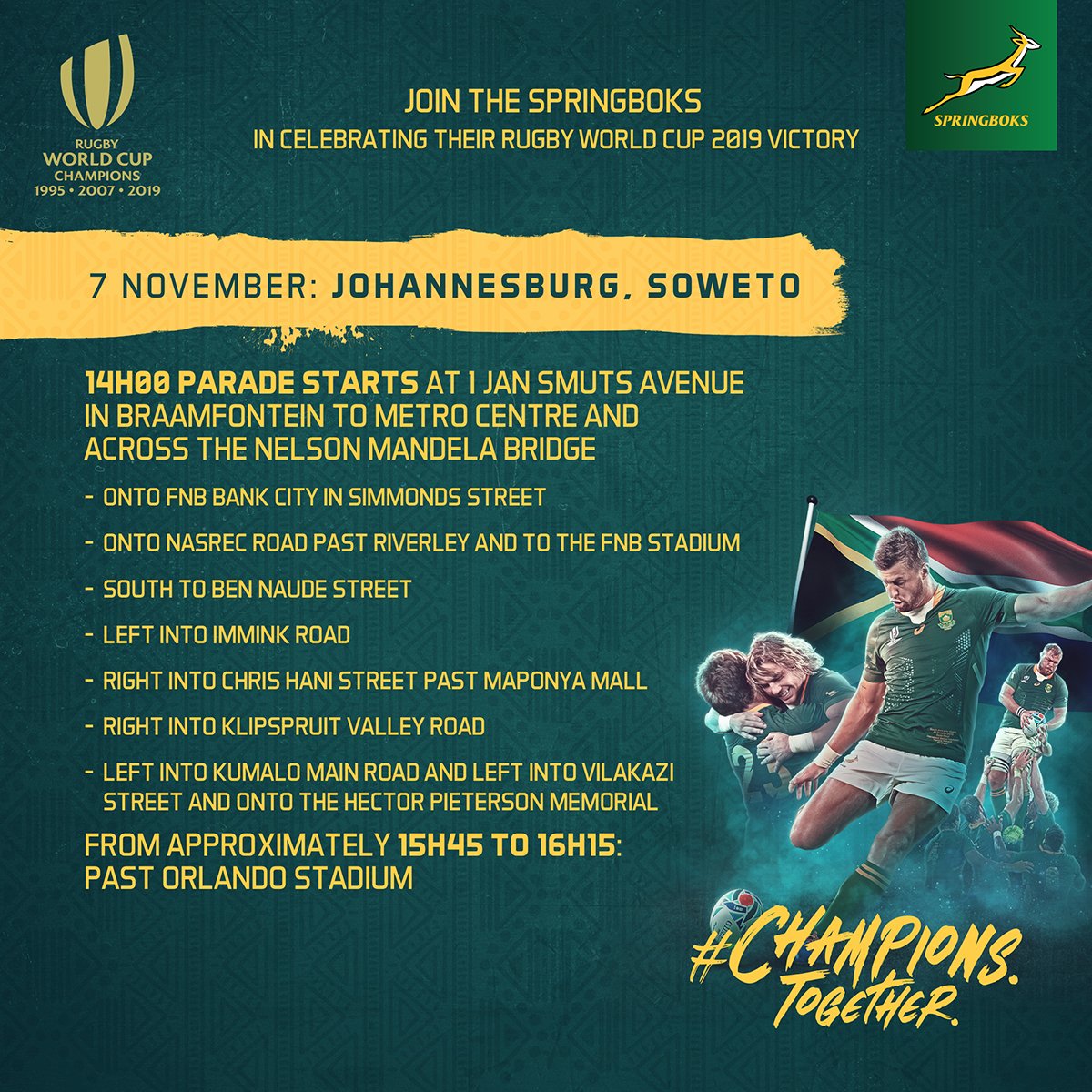 The trophy will also be shown off in Durban, East London and Port Elizabeth before concluding in Cape Town on Monday, 11 November.
In the Mother City, the Springboks will be at Parliament as part of their nationwide victory tour.
House chairperson Cedric Frolick has encouraged MPs to attend when the team drops in for a brief photocall, even though it being a day when MPs are usually away in their constituencies.
"They'll be at Parliament for about 20 minutes on the steps of the National Assembly where they will be taking photographs in front of the statue of Madiba… you'll recall the important role that he played in the 1995 World Cup, so it's very appropriate for them to come around to Parliament," Frolick said.