The DA said Friday it would be laying criminal charges against President Cyril Ramaphosa following the release of the Public Protector's (PP) damning report which found that Ramaphosa had misled Parliament and violated the Executive Ethics Code.
Busisiwe Mkhwebane told a media briefing she also found serious financial irregularities and "prima facie evidence of money laundering" and has recommended that the National Director of Public Prosecutions (NDPP), Adv. Shamila Batohi investigate further.

"I have evidence which indicates that some of the money collected through the CR17 campaign trust account was also transferred the Cyril Ramaphosa Foundation account from where it was also transferred to other beneficiaries."
Public Protector, Busisiwe Mkhwebane

Mkhwebane said the money went through several intermediaries, instead of going direct to the CR17 campaign.
DA leader Mmusi Maimane said Mkhwebane's finding that there were suspicions of money laundering regarding the R500 000 donation to Ramaphosa's CR17 campaign needed to be fully investigated.
"It appears that a criminal syndicate is being alluded to in the Public Protector's report, and as such a criminal process must be pursued," Maimane urged.
"The DA will be laying criminal charges of money laundering against Cyril Ramaphosa, the CR17 Campaign, and the attorneys' trust account involved with the campaign," Maimane said.

"The report is replete with evidence to suggest Cyril Ramaphosa's CR17 campaign was marred with financial irregularities and possible money laundering," the DA leader added
The DA is also demanding clarity on how Batohi will handle the matter, and whether it will be referred to the Hawks or the NPA's new investigative directorate.
Mkhwebane said at the time of the R500,000 "donation," Ramaphosa was still Deputy President.
Maimane said "as Member of Parliament he (Ramaphosa) was duty bound to disclose this donation and failed to do so in contravention of the Executive Ethics Code."
"In April this year, I viewed the President's declaration of interests at the Union Buildings. Neither this donation, nor the conflict of interest between himself, his son, and Bosasa was declared," Maimane added.
The DA said in the absence of a standing committee on the presidency, it has written to National Assembly Speaker Thandi Modise to establish an Ad Hoc Committee to "consider this report, its findings, and how to ensure the President and any other players are held to account."
And the DA does not stop there.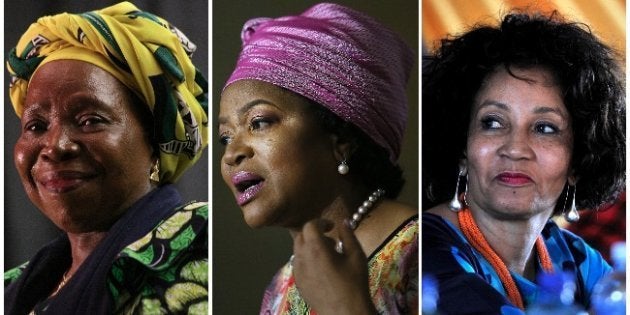 The party says if Ramaphosa is duty bound to declare his financial benefits vis-à-vis his CR17 campaign, then other presidential hopefuls, including Nkosazana Dlamini-Zuma, Baleka Mbete and Lindiwe Sisulu, are required to do so as well.
"Therefore, the DA will pursue this matter in the Joint Ethics Committee in Parliament."
Last year, during a question-and-answer session in Parliament, Ramaphosa initially responded to a question from Maimane, saying the R500 000 was a payment to his son Andile for consultancy work.
Days later, he wrote to the then National Assembly speaker Mbete to amend his reply, saying it was actually a donation that had been made to his ANC presidential campaign, of which he had previously been unaware.
Maimane said they will also ask Modise to lay charges against the president as Mkhwebane found that Ramaphosa deliberately misled Parliament.
"In terms of the sanctions for misleading Parliament as contained in the Powers, Privileges and Immunities Act, President Ramaphosa is liable to pay a fine, be imprisoned for a period of up to two years, or both," the DA leader said.