Riyaz Patel
EFF leader Julius Malema has urged people in the Western Cape to unite against drugs and gangs, and said he is confident that his party can end the Cape gang wars if their members "confront drug dealers."
Malema, who was re-elected unopposed Saturday, was delivering his closing address to some 3000 party delegates who had attended the party's 4-day elective conference at Nasrec in Johannesburg.
He said the war against drugs and gangs was winnable, and that only EFF members in the province can help end the war that has claimed so many lives.
"There is huge potential [for] change in the Western Cape. Our people there are both black and white. We were together in the struggle and must work together to end gang wars."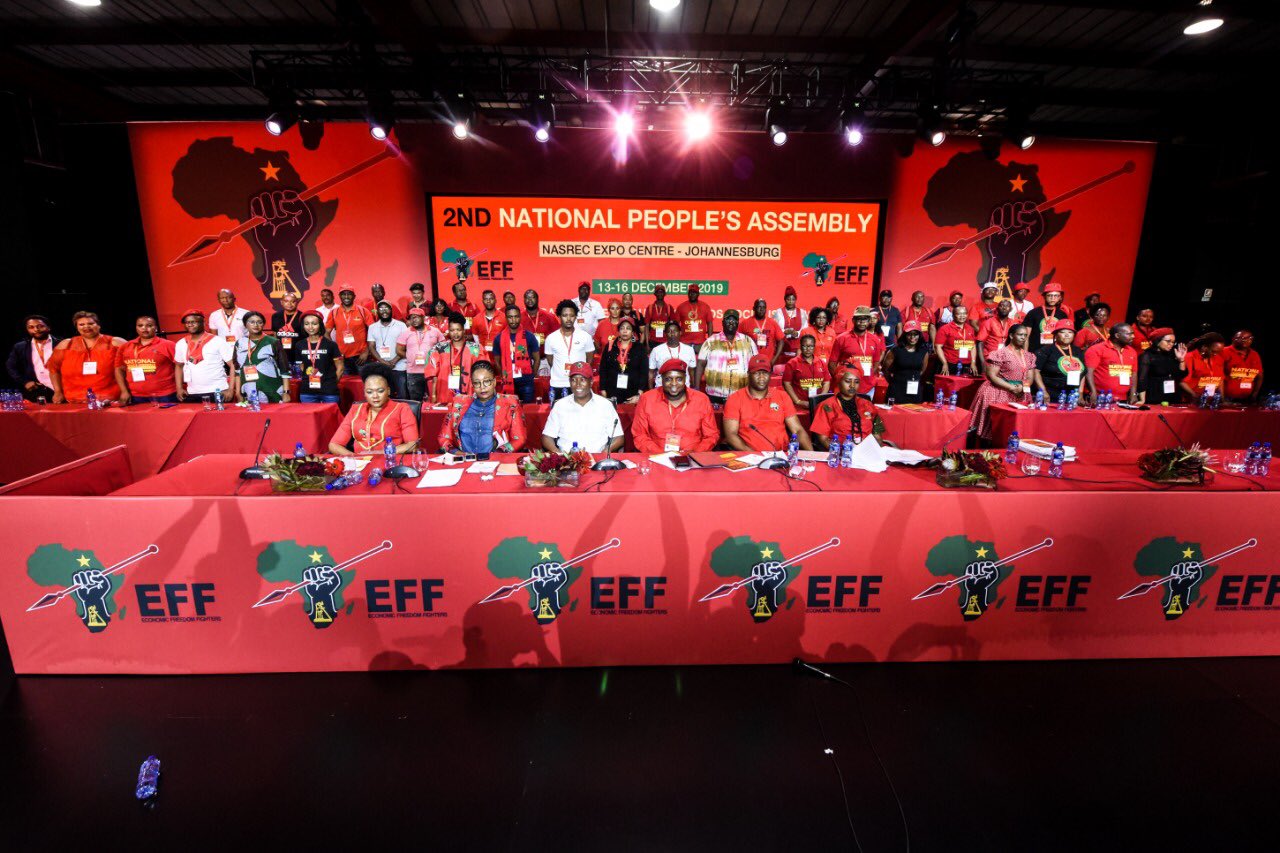 "It is black people being killed by black people. The madness of drugs and gangs must come to end. We must confront drug dealers there and ask them why are they not selling drugs to white people and why are they destroying black communities," he said.
Malema said the coloured people in the country was black and blamed apartheid for dividing them from blacks.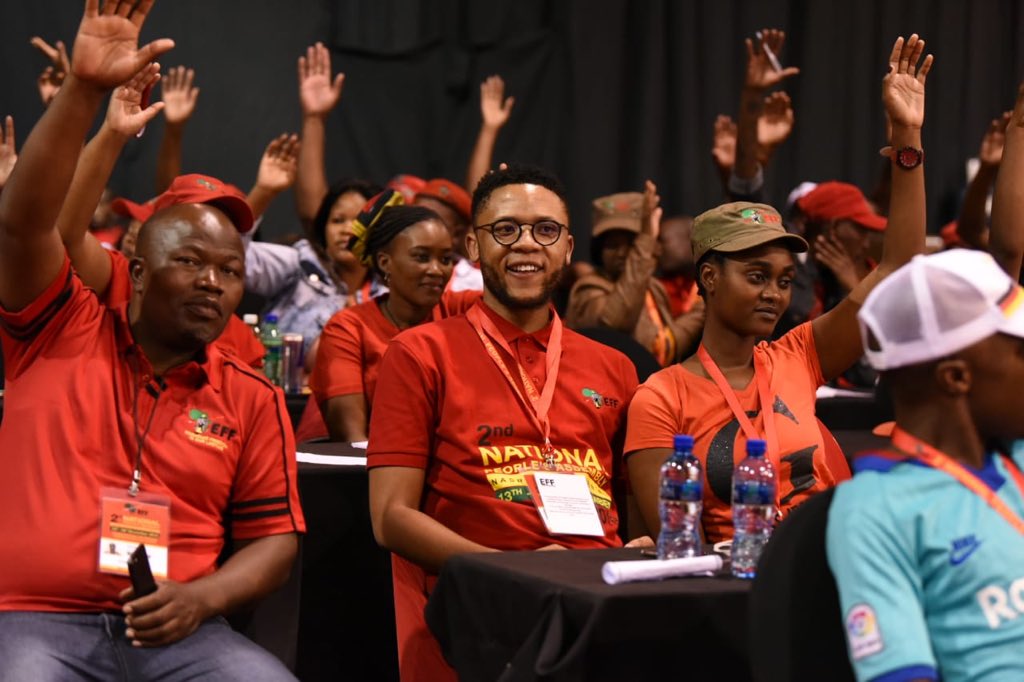 Earlier, The EFF called for one currency to be used across the continent of Africa.
"Our vision is not these small-minded things you're thinking about; we want to lead Africa. We want a United States of Africa with one currency, economy, and judiciary," Malema said.
The party's vision appeared to be inspired by late Libyan leader Muammar Gaddafi who dreamt of a United States of Africa.
Formations from Liberia, Malawi, and Namibia were among the guests attending the second EFF people's assembly in Nasrec.
The National People's Assembly is convened, primarily, to elect new leaders for a new term, refine party policy, and adopt resolutions on various matters.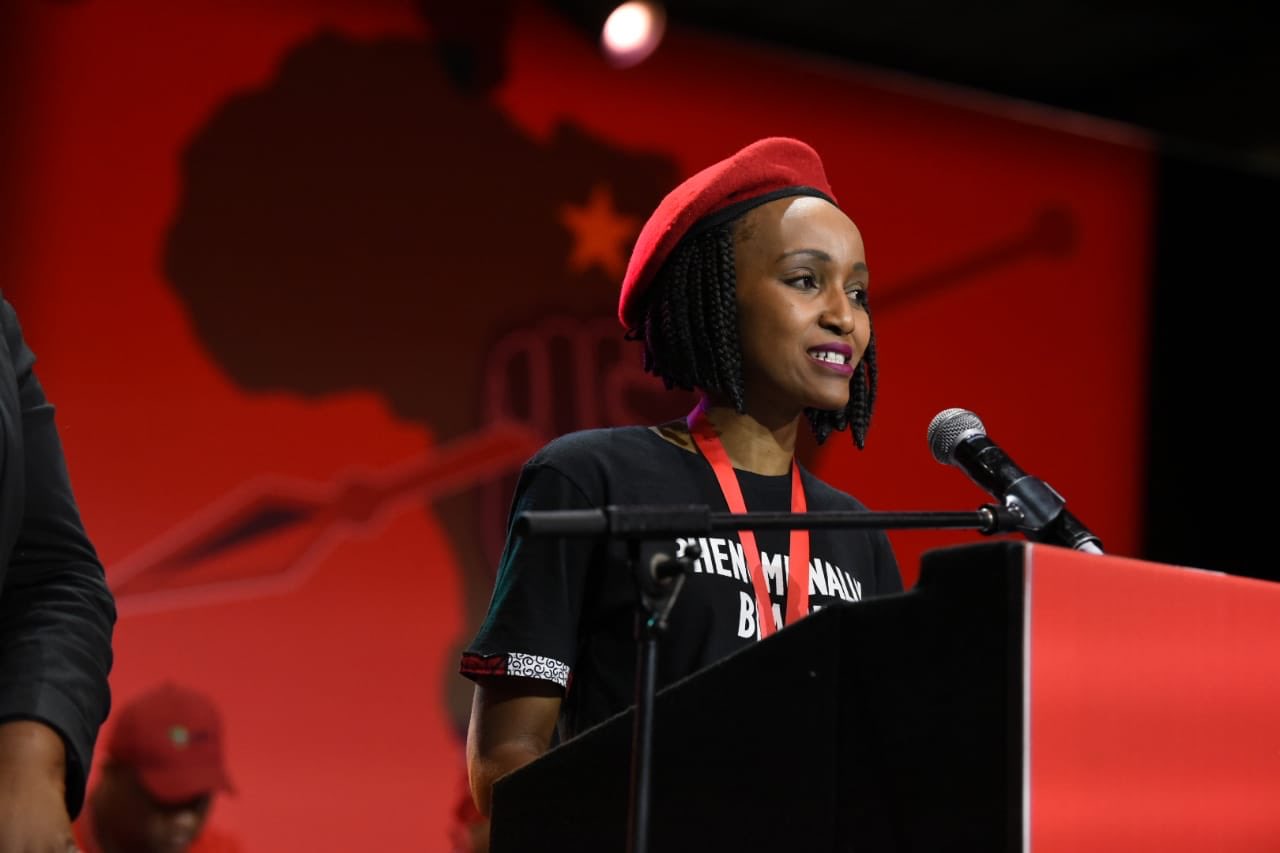 Central Command Team member Thembi Msane, speaking on behalf of their international relations commission, said the party resolved that a solution to fight poverty on the continent would be one African currency.


Among the other resolutions was that there should be monitoring of free movement from one country to another.
Msane also described the African Union as a problematic organisation because it glorifies borders.
She said the party agreed on the isolation of King Mswati III monarch in Swaziland.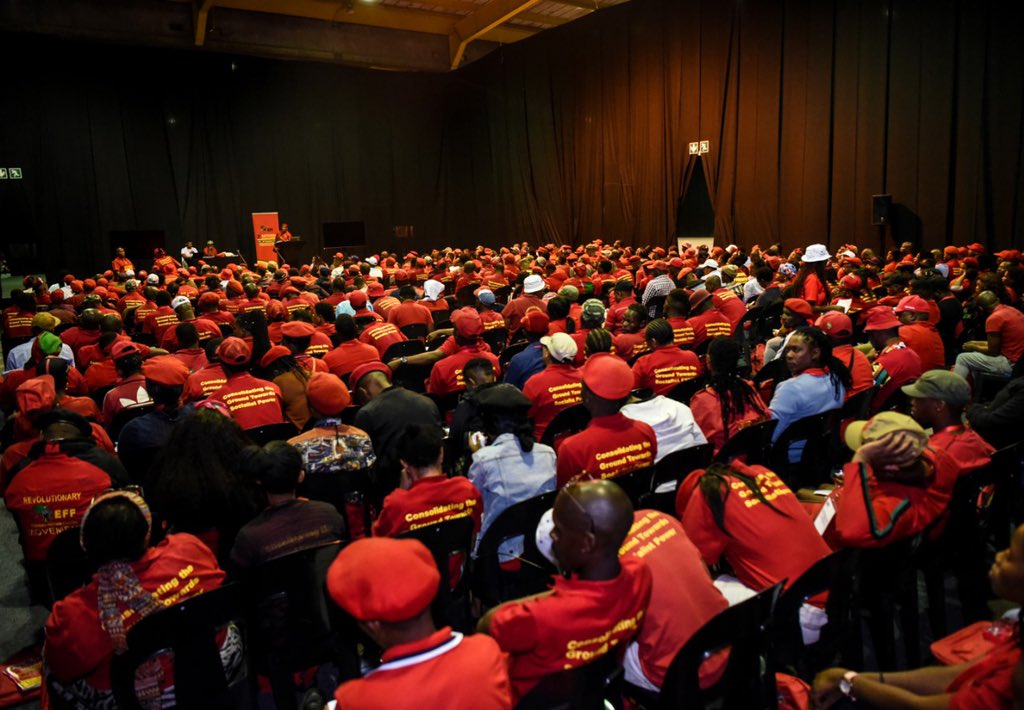 The EFF also called for Swahili to be introduced as a medium of instruction in all schools.
The party said it's important for all Africans to know their history and where they came from.
It also called for massive investment on the development of the economy in Africa and an increase in tariffs on all goods that are not manufactured in Africa.
Msane said the party also advocated for all member states to withdraw from the International Criminal Court and for the establishment of a permanent African force.
No foreign military forces should be allowed to interfere in African countries, the party said emphatically.
The EFF also called on the amendment of the liquor bill and is seeking a total ban on alcohol advertisement.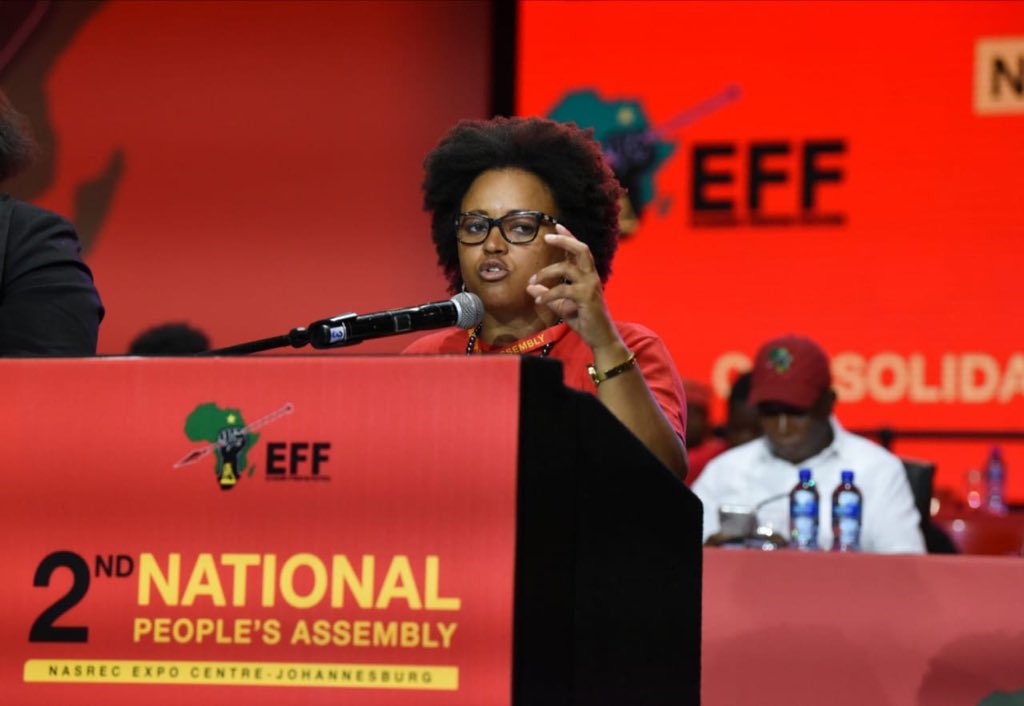 EFF Gauteng leader Mandisa Mashego said Africans in Africa should have rights of membership in the EFF.
Mashego called on Icasa to not auction high demand spectrum and for telecommunications companies to share infrastructure network.
"The State must own primary infrastructure. We resolved that the EFF must make rules on developing communication skills, and focus on black innovations and inventions."
"We must intensify the campaign for the decrease of data and airtime pricing. We must be more actively involved in the campaigns. We have proposals on which search engines must be free of charge and use Telkom as the state network provider," said Mashego.
She called on the SABC to broadcast African stories and government to regulate payment of TV licenses.
The EFF is South Africa's third-largest party with 44 parliamentary seats and representation in most municipalities and metros.