Presidency praises "certainty" of ruling
Riyaz Patel
The Gauteng High Court has ruled in favour of President Cyril Ramaphosa against Busisiwe Mkhwebane, after the judge pronounced that he acted "rationally and reasonably" in not immediately disciplining Pravin Gordhan over a decision regarding the retirement payout of former SARS Deputy Commissioner, Ivan Pillay
Ramaphosa secured an interdict from the court, meaning he does not have to implement disciplinary action against Gordhan while the public enterprises minister appeals against the finding by Mkhwebane.
"I am satisfied that the president has made out a case for the relief sought," High Court judge Lettie Molopa-Sethosa said delivering her ruling.
Molopa-Sethosa said even if she had not found that Ramaphosa had complied with Busisiwe Mkhwebane's remedial actions, she would have ruled the remedial action be halted pending the outcome of the judicial review.
She added that it is "mind-boggling" why the public protector did not agree to having the remedial action stayed pending the outcome of Gordhan's review application.
The Public Protector and the EFF were ordered to pay legal costs. 
Presidency spokesperson Khusela Diko welcomed today's court ruling, saying it will provide "certainty" going forward.
Alfred Mhlongo, the head of legal at the PP's office says they will study the judgement.
He added that it was a "legal anomaly" for the president to bring the urgent interdict, and that it should have been Gordhan.
In May, Mkhwebane released her report into her investigation into Gordhan's handling of former deputy SARS commissioner Pillay's early retirement. 
She had found that Gordhan acted unlawfully when he signed off on Pillay's early retirement in 2010. Gordhan was finance minister at the time.
As part of her remedial action, Mkhwebane stated that Ramaphosa should take action against Gordhan for violating the constitution.
Both Gordhan and Ramaphosa took issue with the report and its remedial action recommendations.
Gordhan has filed papers to challenge the report and its findings. Ramaphosa filed for an interdict arguing that he sought to stay the remedial action pending Gordhan's review application.
Judge Molopa-Sethosa noted Ramaphosa's intention to defer remedial action pending the outcome of Gordhan's review.
"In my view, this is a reasonable and rational decision which he has taken," said Judge Molopa-Sethosa of Ramaphosa's intention to defer remedial action pending the outcome of Gordhan's review.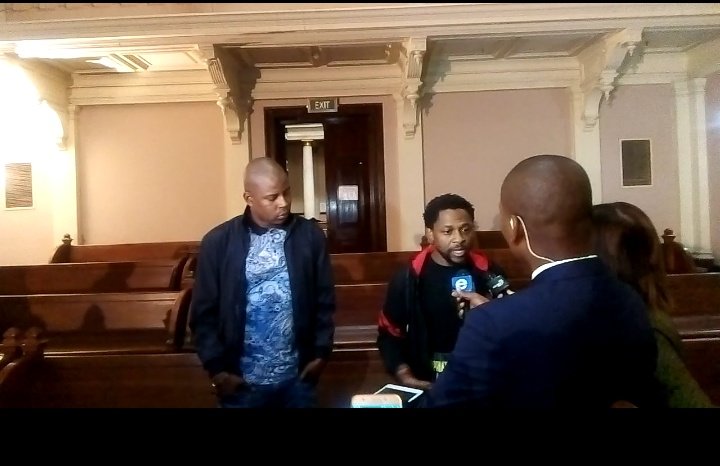 EFF spokesperson Mbuyiseni Ndlozi says the EFF is taking a previous ruling by Judge Sulet Potterill to the Constitutional Court, and once the apex court has ruled, Thursday's ruling by Judge Molopa-Sethosa will "fall apart." 
He termed today's High Court judgement "poor," and said it will form part of their appeal to the Constitutional Court of Potterill's ruling against the PP and EFF.
Ndlozi added that Gordhan is "treated as being above the law."
He says the EFF is concerned that the public protector's office is being stripped of its "bite." He says it is too easy for remedial actions ordered by the public protector to be suspended.