Riyaz Patel

Ahead of the 2nd South Africa Investment Conference to be held in Sandton from 5-7 November 2019, President Cyril Ramaphosa has strengthened his investment architecture by drafting in three additional Special Envoys on Investment.
He has also established a dedicated Investment and Infrastructure Office in the Presidency, to be headed by former Gauteng MEC for Economic Development Kgosientso Ramokgopa.
Jeff Radebe, Derek Hanekom and Elizabeth Thabethe links up with the four Special Envoys on Investment appointed by the President in April 2018 to promote South Africa as an investment destination.
Former finance minister Trevor Manuel, former deputy finance minister Mcebisi Jonas, and business people Jaco Maree and Phumzile Langeni have been engaging both domestic and foreign investors on the opportunities that exist in the country.
Radebe will drive investment promotion in the energy sector, while Hanekom and Thabethe will both be responsible for investment mobilization in the tourism market.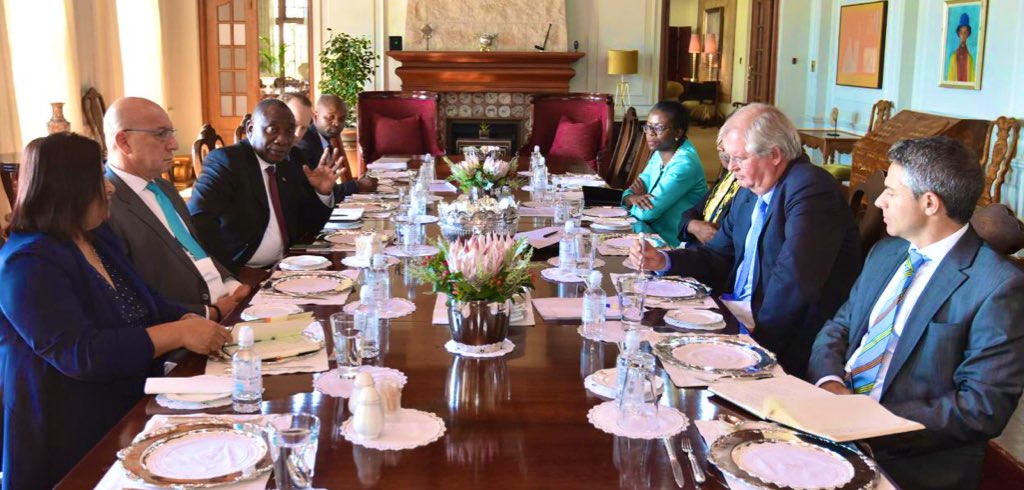 "Through the Investment and Infrastructure Office, the Presidency will continue to lead the national investment drive and ensure optimal use of the resources of the Infrastructure Fund."
The office will be responsible for enhancing the country's investment strategy, refining the institutional infrastructure for investment mobilisation, and establishing an investment intelligence capability.
The Presidency said the Investment and Infrastructure Office will further enable the president's office to monitor progress and address blockages in priority infrastructure projects and the private sector projects identified through the Investment Conference.
Ramaphosa is also expected to soon announce a Presidential Advisory Council on Investment.
This body will advise on government's investment strategy and facilitate improved collaboration with the private sector, investment agencies, as well as developmental and social partners.
The Council, the Presidency said, will comprise of persons with expertise in investment and development facilitation, drawn from South African, regional and international organisations and firms.