Riyaz Patel
Saudi Arabia's King Salman has called for an "international response" to what he described as "cowardly attacks" on oil facilities in the kingdom over the weekend.
The monarch said the international community needed "to shoulder its responsibility in condemning the perpetrators" by "clearly confronting" those behind Saturday's attacks which targeted two Saudi Aramco sites, Abqaiq and Khurais, in eastern Saudi Arabia.
Details about the attacks, which were initially claimed by Houthi rebels battling the Saudi-led coalition in Yemen, remain unclear.
Riyadh has said Iranian weapons were used, but stopped short of blaming Tehran directly.
US media reported Monday that American officials had shared intelligence with Riyadh, indicating that Iran was the staging ground for the attacks.
The Wall Street Journal (WSJ) reported that US officials had determined that "Iran launched more than 20 drones and at least a dozen missiles."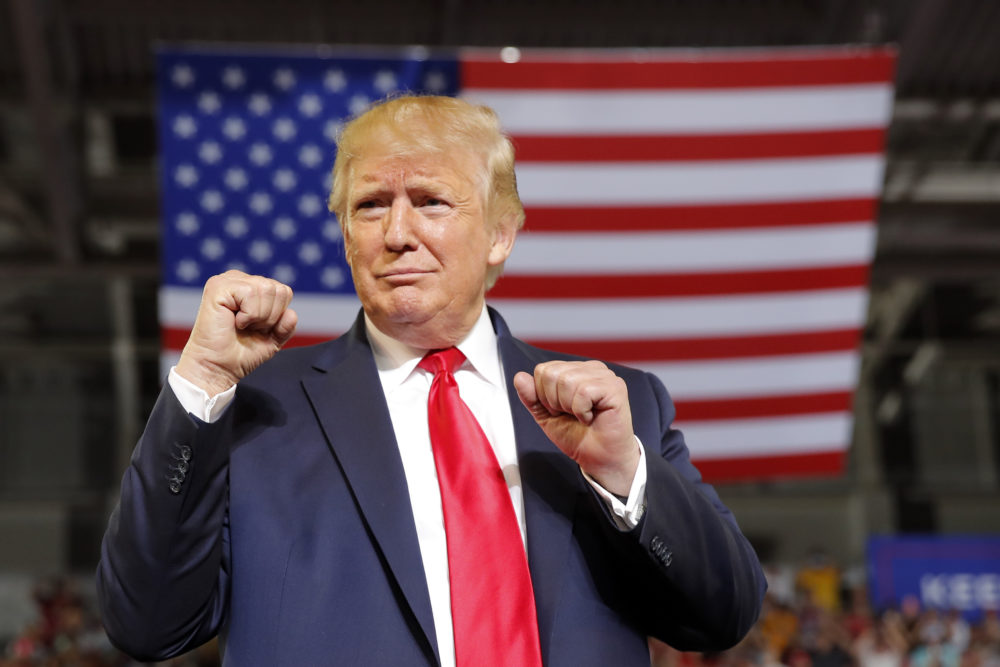 President Donald Trump has said that the US is ready to "help Saudi Arabia." "I'm not looking to get into new conflict, but sometimes you have to," he said. "That was a very large attack, and it could be met by an attack many, many times larger… Certainly, it would look to most like it was Iran."
Tehran has denied carrying out the attacks, with President Hassan Rouhani saying Monday that the attacks were a consequence of the Houthis "exercising their legitimate right of defence."
Iran's foreign minister Javad Zarif said the US was "in denial" over its suggestion of Iranian involvement.
A senior US official, meanwhile, has called on the UN Security Council to issue a response to the attacks on Saudi oil facilities which Washington blames on Tehran.
It is however unclear what action is being sought.
Success is unlikely, though, because diplomats say Russia and China – which are council veto powers along with the United States, France and Britain – are likely to side with Iran.
Moscow has already warned against jumping to conclusions over who was behind the attack.
What does the attacks and subsequent oil price spike mean for South Africans?
A record spike in the oil price – which jumped 20% at the start of trading on Monday following the attacks – has probably quashed hopes of a South African fuel price cut in October.
The drone attack on two Saudi oil facilities affected half of the kingdom's oil output, or 5% of the world's oil supplies.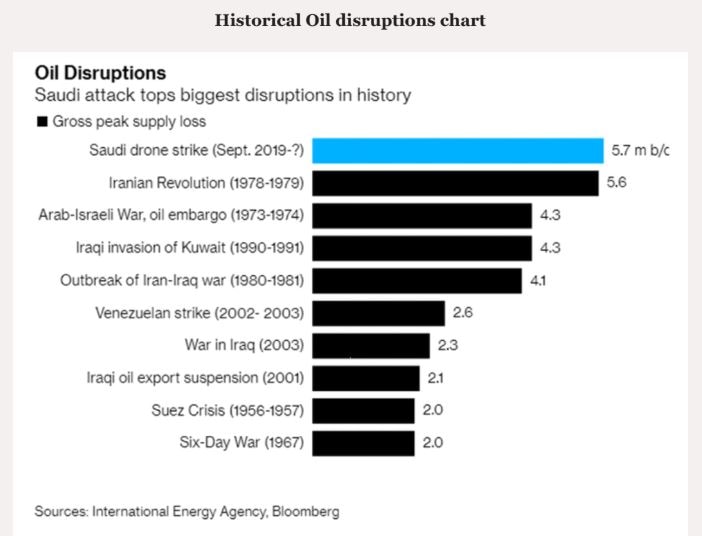 A strong rand rally over the past week put the petrol price on track for a cut in the first week of October.
Based on latest data from the Central Energy Fund (CEF), unleaded 95 octane petrol was due to be lowered by almost 11c a litre, while 93 octane petrol would have come down by 24c.
But Automobile Association spokesperson Layton Beard said the massive increase in the global oil price will cancel out the forecast price cut.