Riyaz Patel
The ongoing unrest in Hong Kong escalated Saturday when protesters in the autonomous area of 7.4 million people threw Molotov cocktails and bricks at police, with officers responding by firing tear gas and water cannon.
Scores of protesters, some clad in black fatigues and yellow helmets, jammed Hong Kong's streets, marking the 13th consecutive weekend of anti-government demonstrations.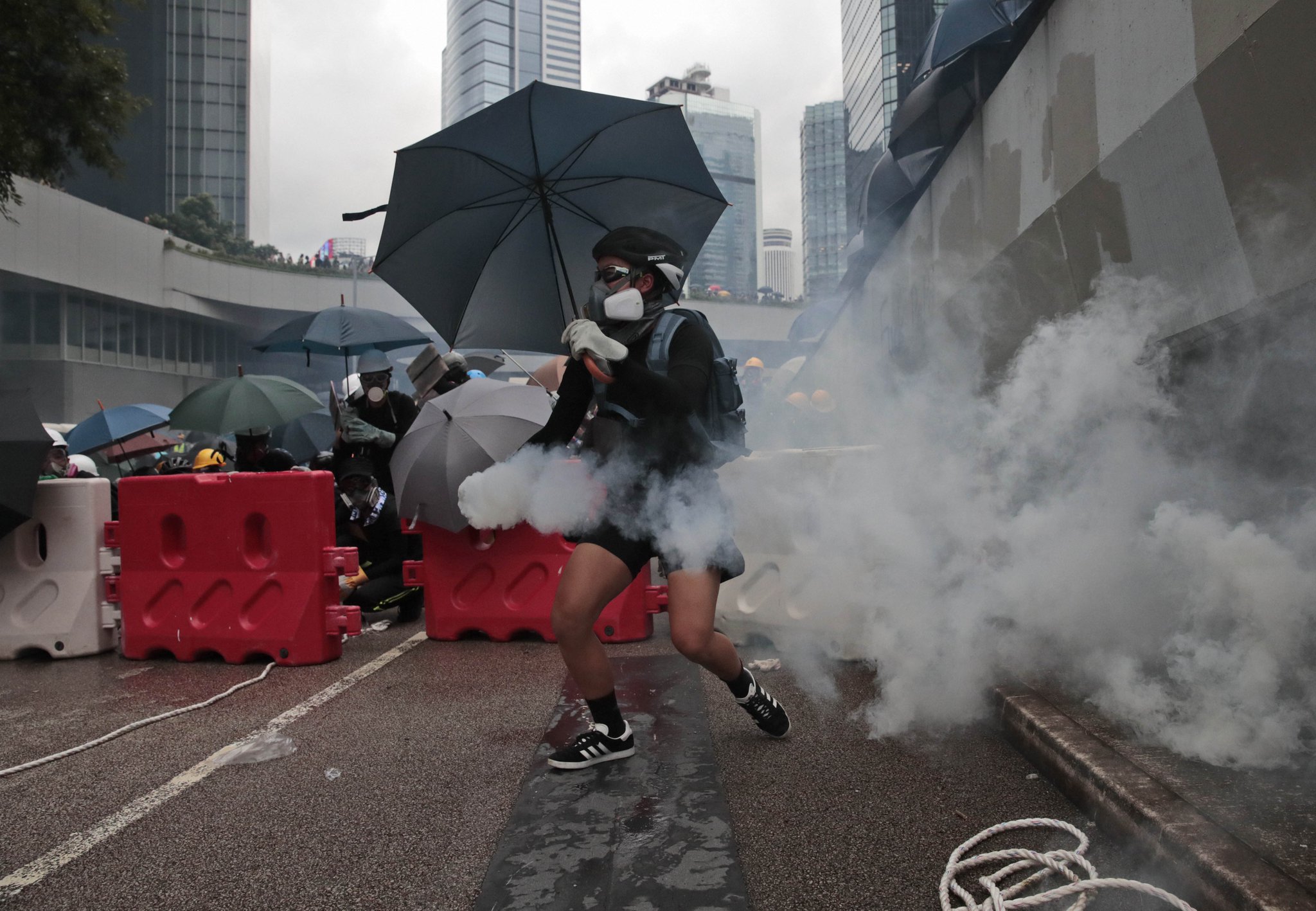 Police arrested a number of prominent pro-democracy activists and three lawmakers Friday, seeking to rein in a movement which started with anger over planned legislation allowing extraditions to mainland China.
It soon broadened into calls for democracy amid fears China is squeezing Hong Kong's freedoms.
Beijing has consistently denied meddling in Hong Kong, which it says is an internal affair. It has denounced the protests, though, warning of the damage to the economy.
China has also accused foreign powers, particularly the United States and Britain, of fomenting the demonstrations and warned against foreign interference.
China lashed out at Senate Minority Leader Chuck Schumer (D-NY), Representative Jim McGovern (D-MA) and the White House itself, who urged the release of "dissenters" who'd been arrested for confronting police.
The statements by the Americans "flagrantly interfered with Hong Kong affairs" and unmasked "the hypocrisy, hegemonic thinking, and prejudice of American politicians," Beijing said.
Saturday's unrest saw protestors attacking police with petrol bombs and bricks wedged from paving.
The clashes then morphed into running street battles by the evening, with protesters using homemade incendiary bombs to set fires at several locations.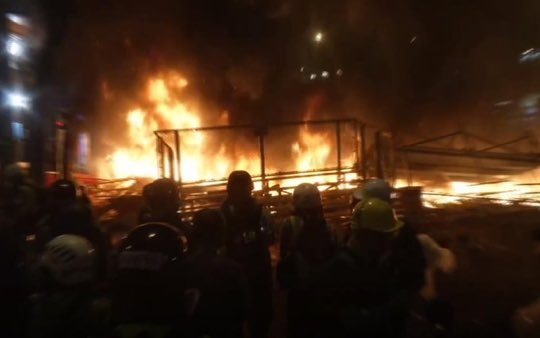 At one stage, a large police barrier protecting a government premises was set ablaze, to which police responded with tear gas.
Simultaneously, several units of Hong Kong police teamed up to dismantle barricades erected by demonstrators at key road junctions.
Saturday's gathering had been gathering had not been permitted by Hong Kong authorities and protesters defied a ban and flocked to the streets anyway.
Authorities denied permission for Saturday's protests, but protesters defied the ban and flocked to the streets anyway.