Riyaz Patel
Russia's UN envoy told the UN Security Council that the Turkish operation in Syria is a result of "demographic engineering" that some of the coalition partners in Operation Inherent Resolve carried out in the North-East of the country.
Vassily Nebenzia said: "We warned them, a long time from now, not to experiment with that, not to try to counter Arab tribes that traditionally live in that area to the Kurdish ones."
The US-led coalition, dubbed Operation Inherent Resolve (OIR), comprises some 81 members and includes the United Kingdom, France, Germany, Italy, Canada, Turkey and Denmark, as well NATO, EU and the Arab League.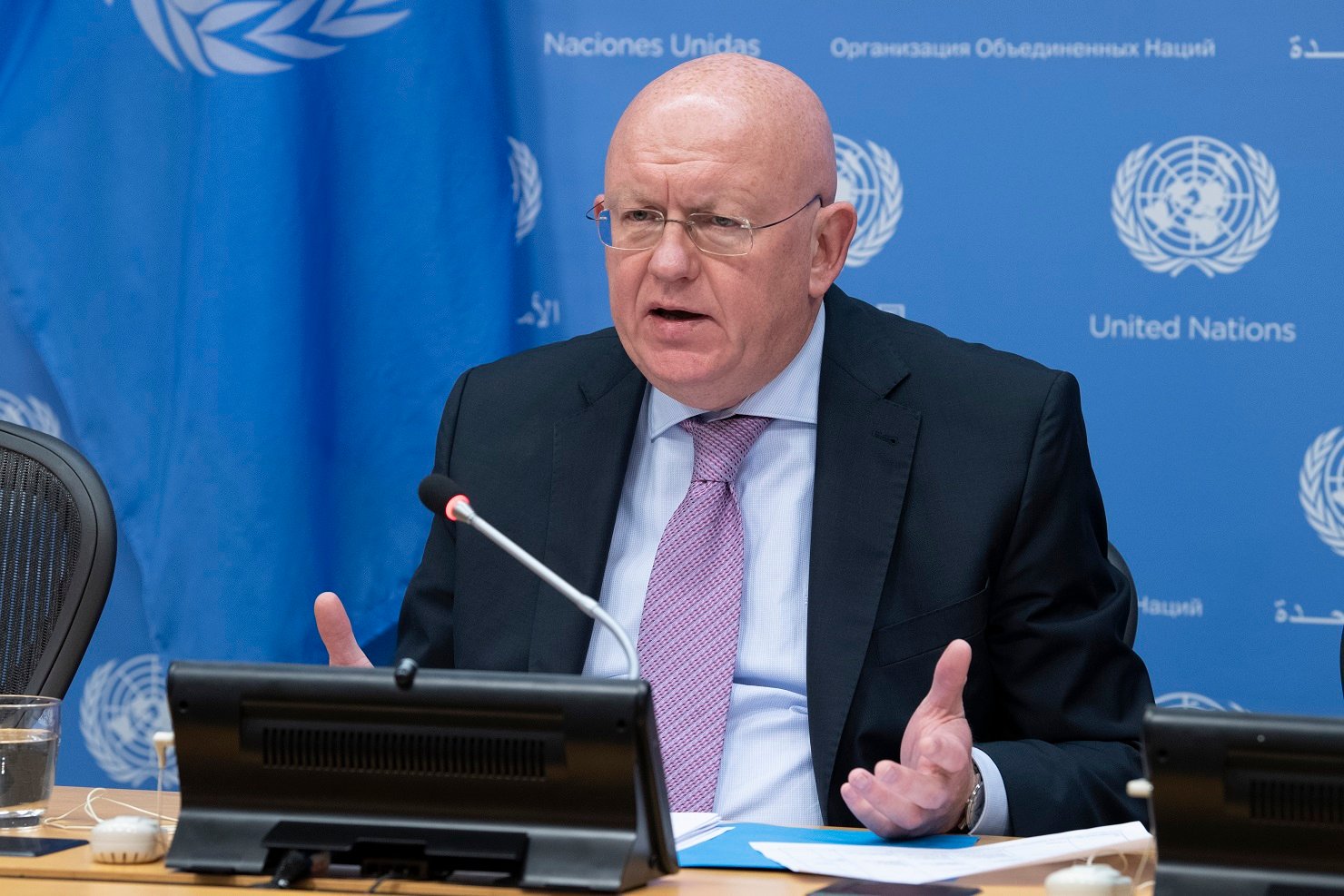 When asked if Moscow will support Turkey's buffer zone inside Syria, Nebenzia responded by calling on Ankara and Damascus to engage in a dialogue in accordance with the Adana Agreement of 1998.
"It is regrettable that it was not done. I think it is generally the best way for whoever: to engage in a direct dialogue.
"We encouraged the Kurds to engage in direct dialogue with the Syrian government, but as you know they preferred other protectors. And now – well, you see what is happening."
Kurdish-led forces have been a key ally of the US in the fight against the Islamic State (IS) group in Syria. They described the US withdrawal, which preceded Turkish action, as a "stab in the back."
Syrian government forces have meanwhile entered the strategic town of Manbij, inside the area where Ankara wants to create its so-called "safe zone."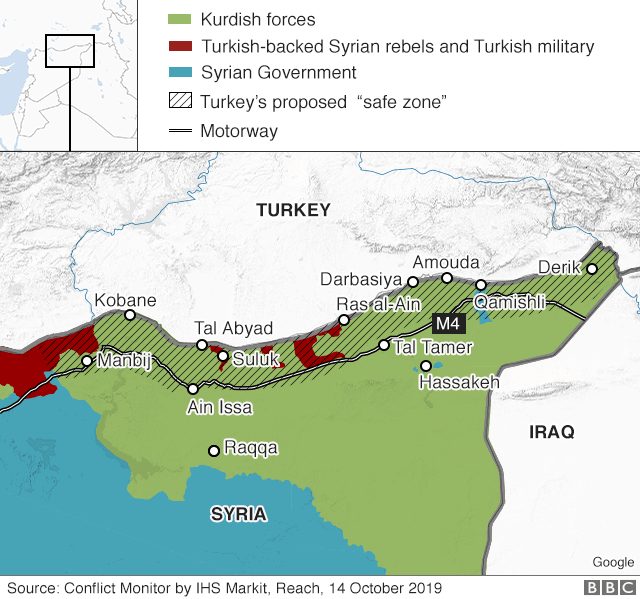 The Turkish offensive, which began last week, aims to push the Kurdish-led Syrian Democratic Forces (SDF) from the border region.
Turkey considers the biggest militia in the SDF a terrorist organisation.
Ankara wants the safe safe zone where it can resettle Syrian refugees currently in Turkey.
In March 2017, the Pentagon deployed soldiers to the area – and unlike in other parts of Syria, they flew US flags from vehicles to visibly deter a Turkish operation and reassure both sides.
But the deployment has now come to a rapid end. On Tuesday, US spokesman for OIR, Col Myles B Caggins confirmed the complete US withdrawal via Twitter.
Back at UN headquarters in New York, Nebenzia pointed out that any UNSC measures should take into account other aspects of the Syrian crisis, and not just the Turkish operation.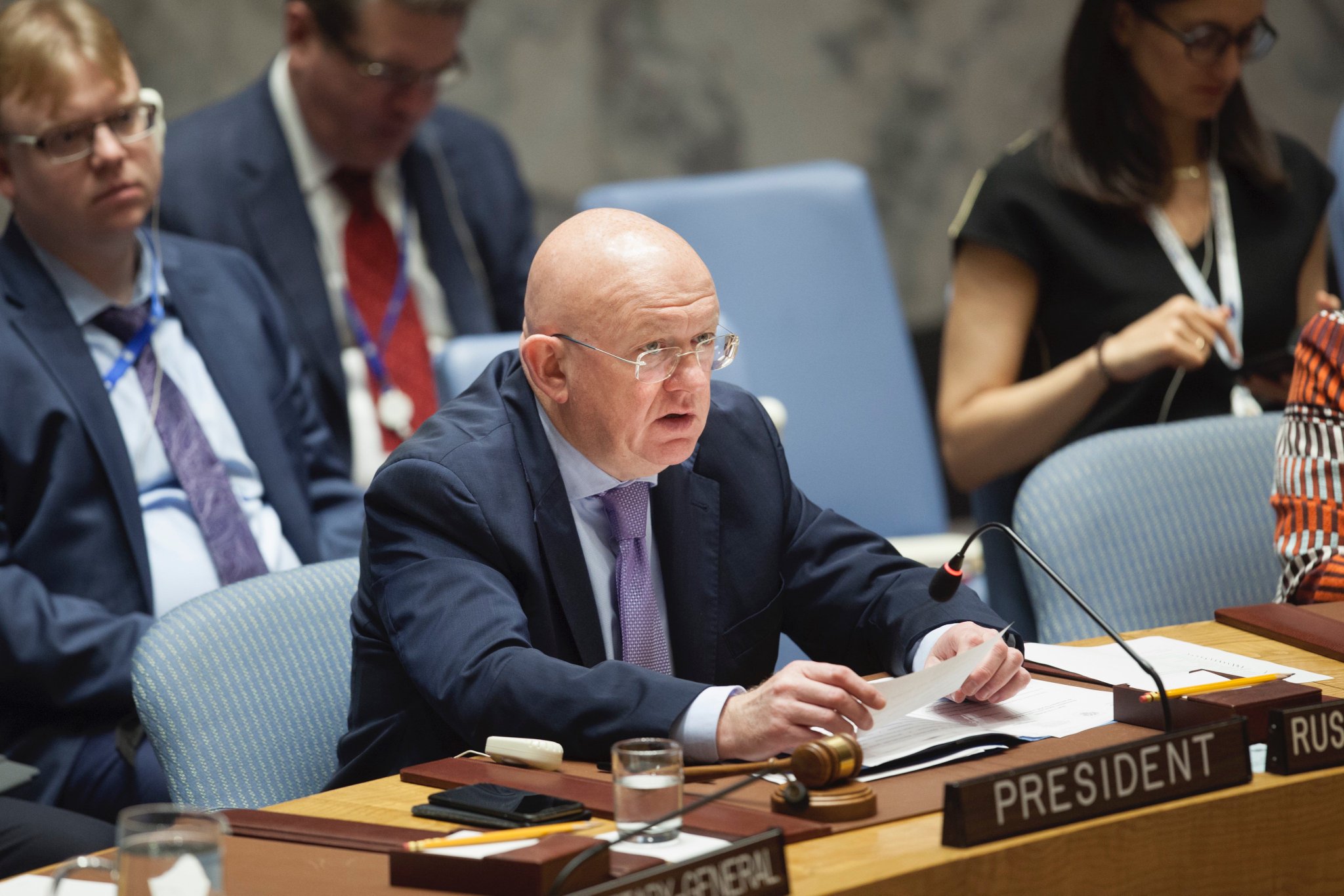 "It should also speak about the illegal military presence in that country and the need to terminate it immediately."
Russia's Permanent Representative to the UN added that "there are many other issues on the Syrian file that should be mentioned if there is any product of the Security Council."
Nebenzia last week charged that Western states are constantly shifting the goalposts when it comes to reconstruction of Syria.
"We have noticed in the deliberations of some of our partners that they have proposed new conditions for the reconstruction in Syria and that they have previously said that the only condition is forming the constitutional committee, but now we see new pretexts."
4,886 total views, 3 views today