30 total views, 3 views today
Riyaz Patel
President Cyril Ramaphosa will use his working visits to Biarritz, France and Yokohama, Japan to promote South Africa as a trade and investment partner, as well as seeking ways to spur rapid domestic economic growth.
He has touched down in France for first engagement, the 2019 G7 Summit which convenes in Biarritz, France on 25/26 August 2019.
The G7 Presidency, which rotates annually among its Member States, is responsible for setting the agenda of each year's summit.
Paris has invited major economies with regional influence as well as strategic African partners and key representatives of civil society, to build a renewed partnership to combat global inequality around more effectively.
French President Emmanuel Macron has included President Ramaphosa at all three working sessions of the G7.
The first session will deal with "Freedoms within the digital world" under the G7 and four Biarritz Partners track.
The second session will be dedicated to the G7 partnership with Africa, for which G7 countries aim to define a new goal of serving development and peace throughout the continent.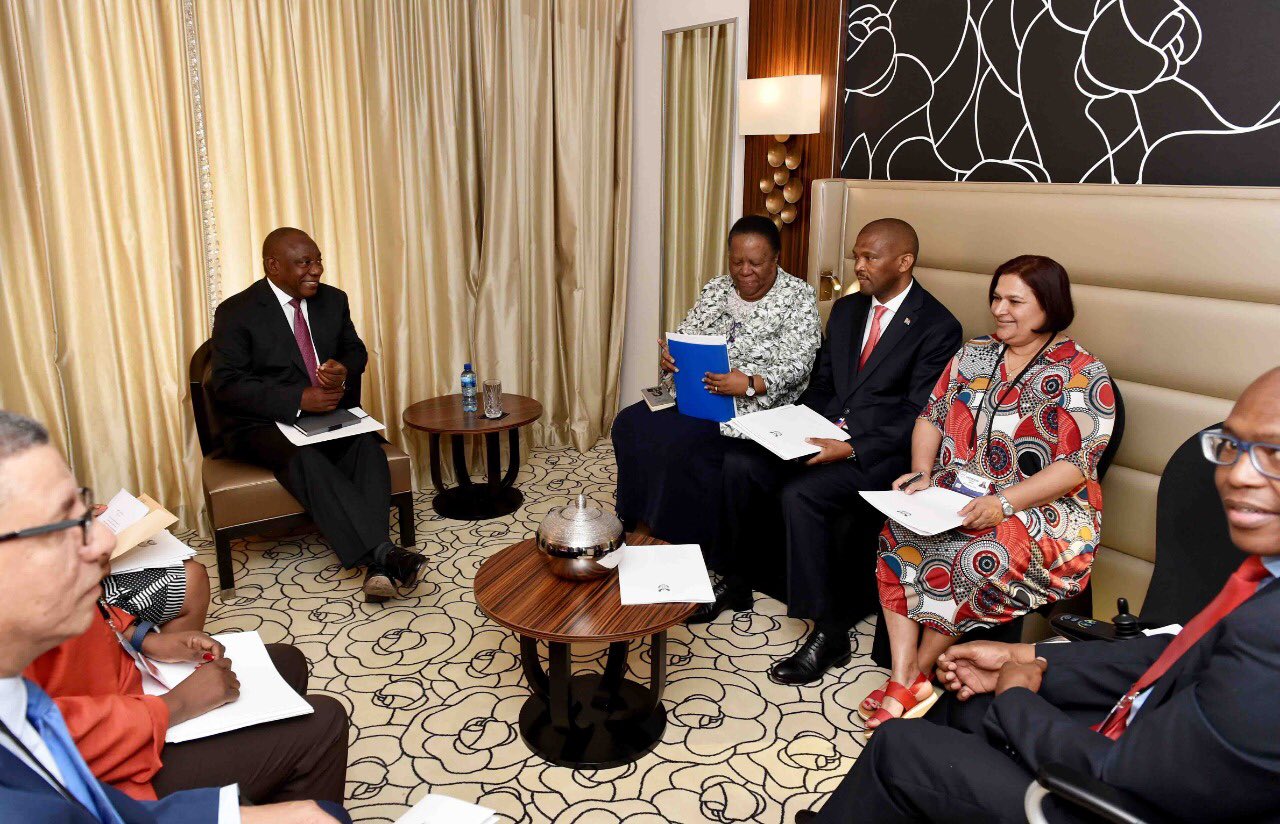 The third working session and one in which civil society will participate, will address environmental issues, and more specifically the preservation of biodiversity, climate and oceans.
Ramaphosa will utilise the G7 forum to secure fast and sustainable economic growth and to promote itself as a major investment destination and trade partner.
Together, the G7 countries represent approximately 30% to 40% of global gross domestic product (GDP) and 10% of the world's population.
He is also expected to further the interests of the African Union (AU) which South Africa will chair in 2020, and push for deeper collaboration with other developing countries that have been invited to participate at the 2019 G7, seeking to advance Africa's developmental agenda.
Shortly after landing, Ramaphosa met with Egypt President Abdel Fattah el-Sisi, current chair of the AU.
President Ramaphosa is being accompanied by the Ministers of International Relations and Cooperation and Communications and Telecommunications.
TICAD VII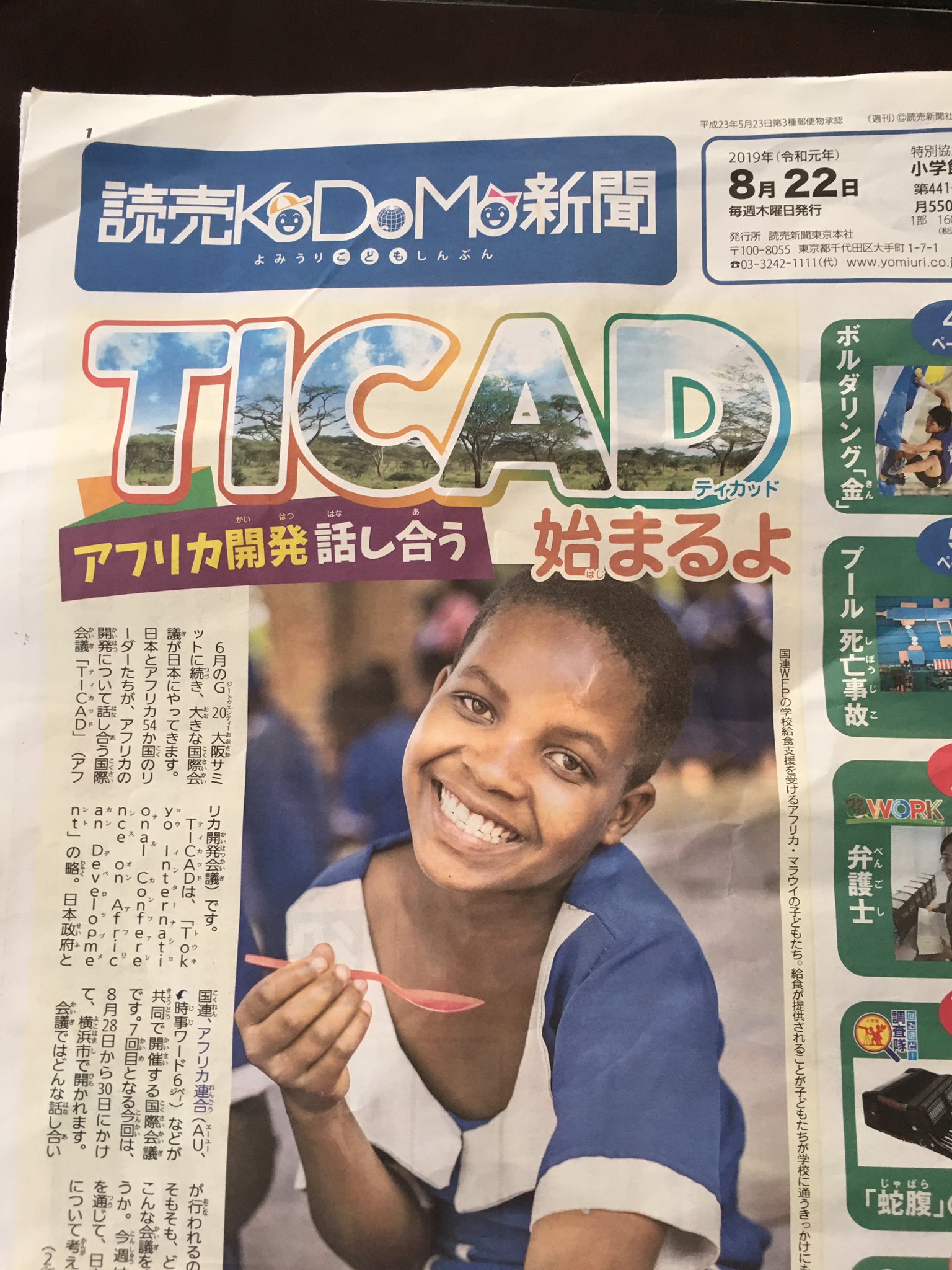 President Ramaphosa will travel from France to Japan to participate in the TICAD VII Summit in Yokohama from 28-30 August 2019.
The Tokyo International Conference on African Development (TICAD) will be convened under the theme: "Advancing Africa's Development through Technology, Innovation and People."
His punishing Japanese itinerary also includes a series of trade and investment engagements, including a business roundtable at Nissan Corporation's headquarters.
TICAD is a multilateral leaders' forum on African development that was first convened in 1993 in Japan, with the 2019 edition heavily promoted in the Japanese press.
A statement from the SA Presidency said, "TICAD VII has identified three overarching priorities, namely accelerating economic transformation and improving business environment through innovation and private sector engagement; deepening sustainable and resilient society, and strengthening peace and stability.."
The Summit will also focus on science, technology and innovation; human resource development and education; the oceans economy; climate change and disaster risk reduction, and agriculture.
Presidential Spokesperson Khusela Diko said, "South Africa views the partnership between Japan and the African continent as an enabler for infrastructure development and industrialisation throughout the continent."
President Ramaphosa will address an investment event convened by the Department of Trade and Industry, on the sidelines of the main TICAD conference.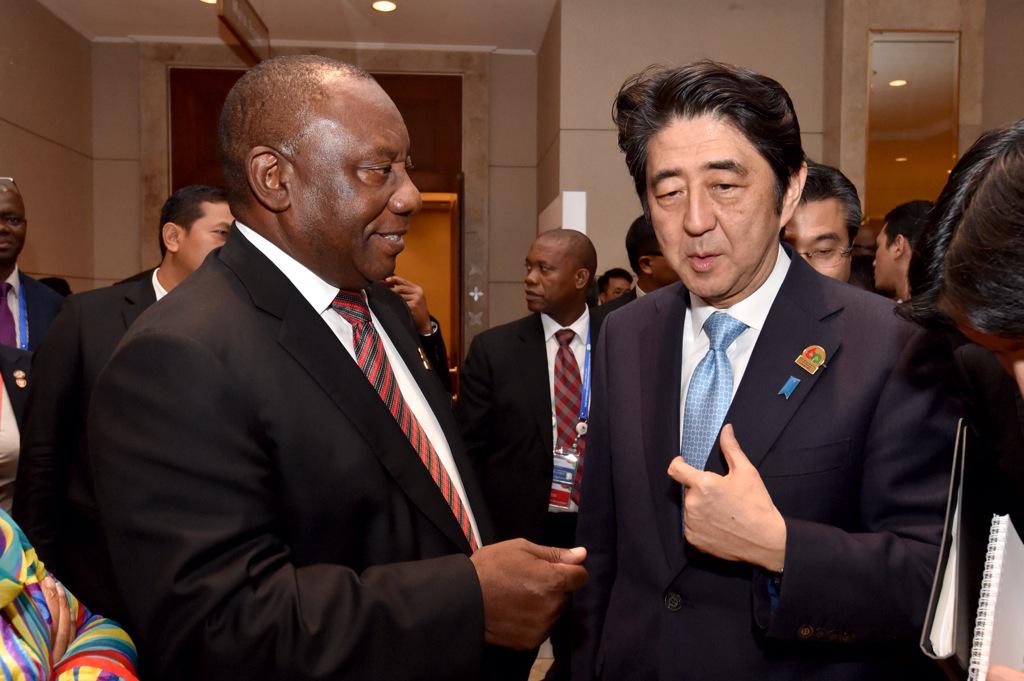 "More than 140 Japanese companies have an investment footprint in South Africa totalling more than R90 billion," Diko said, adding that the Japanese government, as well as the country's corporate sector, view "South Africa as a strategic partner on the African continent and within the context of the programmes and activities of TICAD."
On Wednesday 28 August, the President will participate in a South Africa-Japan business roundtable to be hosted at the headquarters of the Nissan Corporation and in which a South African business delegation will engage with their counterparts in Japanese commerce and industry.
Ramaphosa is also scheduled to also address a forum on Science and Technology and to co-hair a session on economic transformation.
He will also participate in a public-private business dialogue coordinated by Trade and Investment South Africa, an agency of the Department of Trade and Industry.
The President will further engage with the Japan External Trade Organisation, a government-linked entity which promotes trade and investment relations between Japan and other nations.
Ramaphosa will be accompanied by the Ministers of International Relations and Cooperation, Trade and Industry, and Higher Education, Science and Technology.