Riyaz Patel
The Tshwane Council voted out the Democratic Alliance (DA) Speaker of council Katlego Mathebe Thursday evening, with the DA indicating it will challenge the special council decision in court, saying the processes followed to remove their speaker were flawed.
About 110 councillors voted in support of the motion of no confidence against her.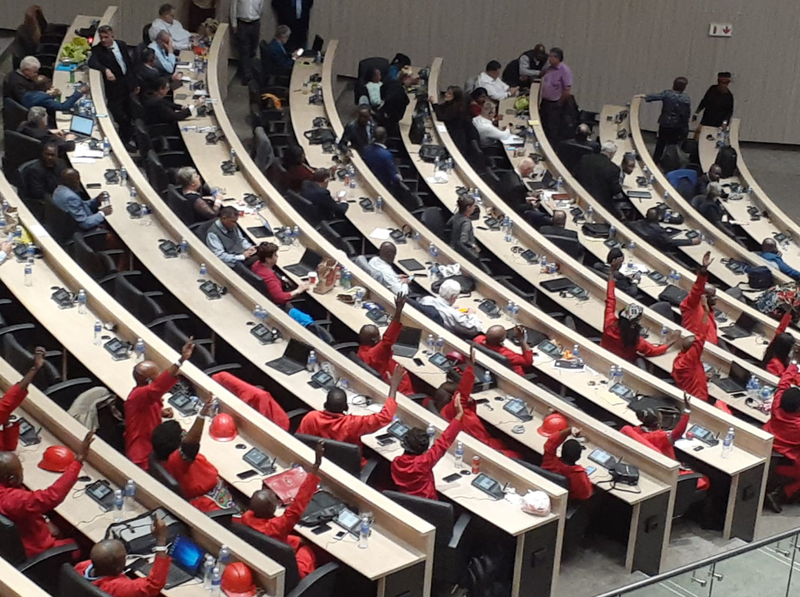 The next process is the motion of no confidence in Mayor Stevens Mokgalapa.
EFF Tshwane treasurer Obakeng Ramabodu was appointed as acting speaker and presided over the motion against Mathebe.
DA councillors did not participate in the motion against its speaker.
The party's Gauteng leader, John Moody, said what happened in council was a clear coup and unlawful.
"What has happened here, including the deputy director-general of Cogta go up and take the seat for an acting speaker, was illegal."
The DA also rejected the election of Ramabodu as acting speaker, calling it illegal.
"Remove yourself. Remove yourself, illegal alien," said one DA councillor.