Riyaz Patel
Police have forcibly removed hundreds of foreign nationals and refugees outside the offices of the UN High Commission for Refugees in Cape Town – the site of a weeks-long sit-in protest where they're demanding to be repatriated from South Africa because of xenophobia fears.
The protesters have for weeks now asked to be evacuated from South Africa citing fears of attacks against foreign nationals.
Scores of police vehicles and police officers moved in around the site in St George's Mall in the Cape Town CBD and began removing the protesters Wednesday.
Police fired rubber bullets and sprayed water cannons at protesters when they refused to move. Some were dragged on the floor while others were caught while trying to escape
The chaotic scenes that played out in Cape Town saw and many people hurt, amid a sea of broken possessions strewn in the road, with some children separated from their parents.
A Congolese national said they were being treated like animals. "This is not law, this is government xenophobia!"
Western Cape police said in a statement that about 100 people were arrested after "they failed to heed the call to disperse."
Police were acting to enforce an court order to evict about 300 refugees and asylum seekers who participated in the peaceful sit-in protest.
The landlord of the property applied for the order.
"The SAPS (SA Police Service) in the Western Cape is aware of earlier efforts to engage the group facilitated by roleplayers such as the UNHCR to resolve the impasse in an amicable manner. Unfortunately, the attempts yielded no positive result," a police statement read.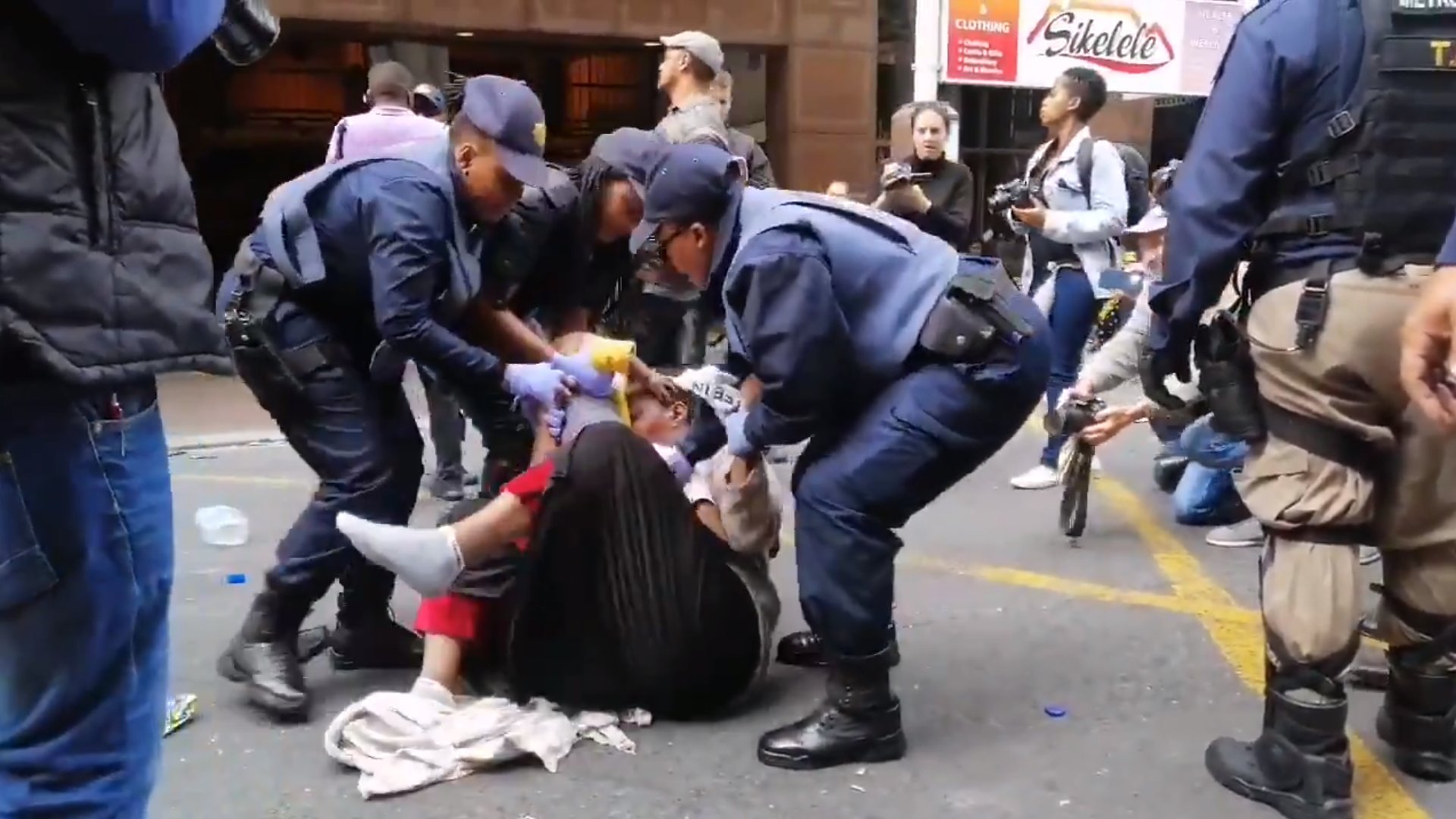 Amnesty International has meanwhile urged restraint.
"It's critical that the South African authorities, as well as the UNHCR, work urgently to resolve the situation in Cape Town, as well as Pretoria, in order to keep people safe and to protect their human rights.
"The current system is not working and this is why you have people out on the street," Executive Director at Amnesty International South Africa, Shenilla Mohamed said.