Riyaz Patel
Hong Kong's airport canceled all flights Monday, with authorities blaming demonstrators for the disruption of one of the world's busiest terminals, with the increasingly violent protests plunging the island nation into its most serious crisis in decades.
Amid the dramatic escalation of anti-government protests which have roiled the Asian financial hub, a Chinese official in Beijing warned that signs of "terrorism" were emerging.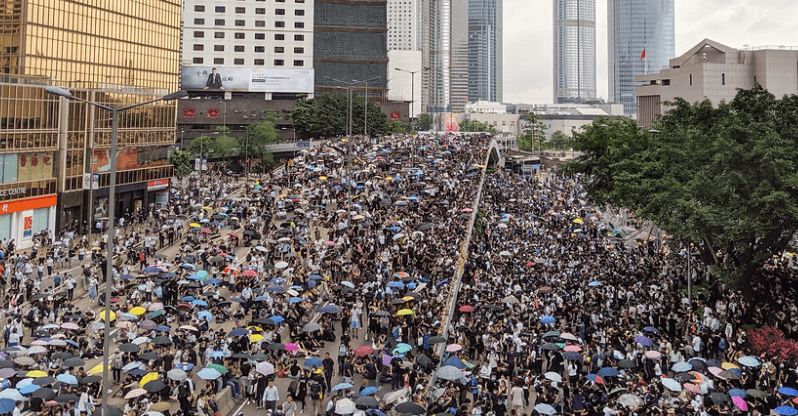 China's People's Armed Police also assembled in the neighboring city of Shenzhen for exercises, the Global Times newspaper said.
Both moves lift the stakes sharply after a weekend of skirmishes between police and activists, in which both sides appeared to boost their resolve with new tactics.
Some of the 5,000 activists occupying the airport's arrivals hall for a fourth day went to the departure area and caused disruptions, Hong Kong police said at a news conference, but declined to say if they would move to clear the demonstrators.
A South African women who lives in Hong Kong tweeted of her experience being caught up in the protests.
The protests started 10 weeks ago in opposition to a bill allowing extradition to mainland China but have since widened to highlight other grievances.