Riyaz Patel
Foreign nationals protested outside the Johannesburg Magistrate's Court Monday, calling for the release of fellow migrants who were arrested following raids in the CBD last week.
The foreigners were arrested after being unable to produce documents proving that they were in the country legally.
Allegations that they were being being unfairly treated in custody sparked the protest. 
The chairperson of the African Diaspora Forum Dr Vusmuzi Sibanda believes the raids as well as arrests targeted foreign nationals.
Sibanda said that even in detention, the foreign nationals have not been treated fairly in terms of the Constitution.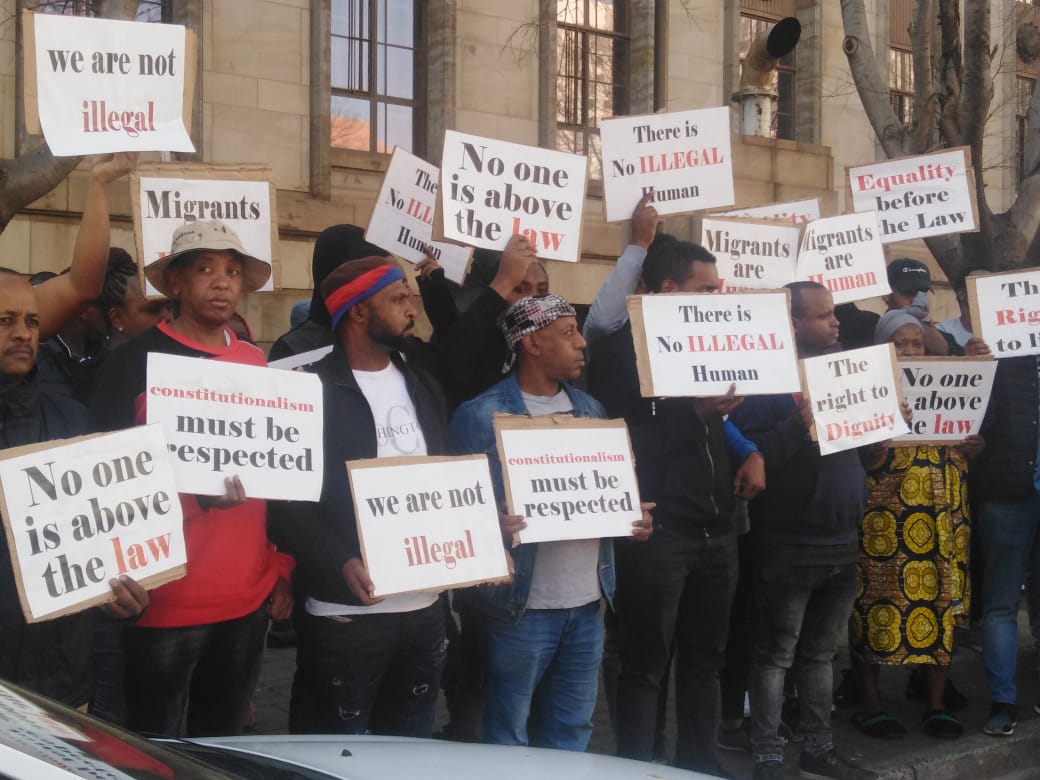 The reason they had gone to court, Sibanda said, was to find out how they would be represented. 
"The people that have been arrested have been denied access to legal representation.
Over the weekend we tried to speak with them and we were denied that," Sibanda added.
He said they were also denied food and that their families had not been allowed to see them.
"A lot of them had documents and when they presented them, police did not even look at them, " said Sibanda. 
Sibanda claimed that there were people among those detained who had just come into the country for a couple of days for shopping. 

He further alleged that some of the documents went missing after being given to the Department of Home Affairs.