India's ruling party will revive a plan to build secured camps to resettle scores of Hindus in the Muslim-dominated Kashmir Valley, a senior leader said.
The proposal would almost certainly heighten tensions in the restive region.
Ram Madhav, the Bharatiya Janata Party (BJP) national general secretary responsible for Kashmir, said his Hindu nationalist party was committed to helping bring back some of the estimated 200,000-300,000 Hindus who fled the Kashmir Valley in the aftermath of an armed revolt that began in 1989, Reuters reports.
The scenic mountain region is divided between India, which rules the populous Kashmir Valley and the Hindu-dominated Jammu region, and territory in the west that is controlled by Pakistan.
The rival nations both claim the region in full.
"Their fundamental rights of returning to the valley have to be respected.
At the same time, we have to provide them proper security," Madhav said in a Reuters interview, referring to the Kashmiri Hindus, also known as Pandits.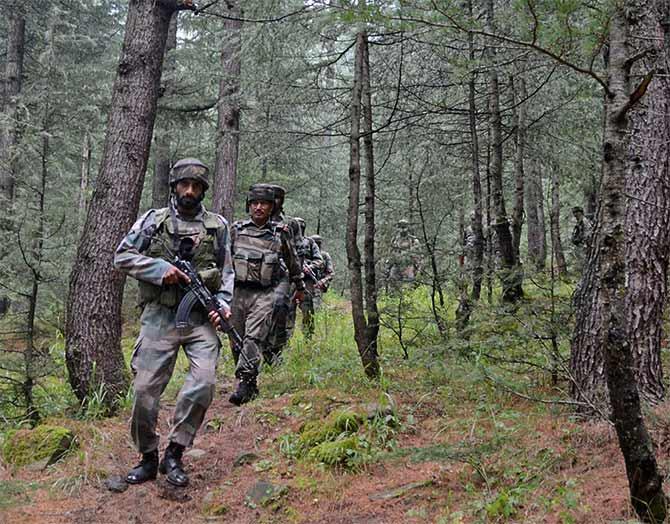 Nearly 7 million people live in the Kashmir Valley, 97% of them Muslim, surrounded by hundreds of thousands of Indian troops and armed police deployed to quell an uprising against New Delhi's rule.
About 50,000 people have been killed in the conflict in the last three decades, according to official figures.
Madhav said that a previous BJP-backed government in Jammu and Kashmir state had considered building either separate or mixed resettlement townships, but had been unable to make headway.
"No consensus could be built around any one view," he said.
The construction of segregated enclaves has little or no support from the region's local political parties, Muslim leadership and groups representing the Hindus who fled, Reuters said.
A blueprint unveiled by the state government in 2015 had proposed self-contained, heavily guarded colonies for returning Pandits, complete with schools, shopping malls, hospitals and playgrounds.
Separatist groups in the region had opposed the project, with some likening it to Israeli settlements within Palestinian territories.
The plan eventually stalled, particularly after the BJP's alliance with a major regional party collapsed in June 2018, leading to the state coming under New Delhi's direct rule.
New state elections are likely before the end of the year.
The BJP is confident that it will win the upcoming state poll, Madhav said, underlining that the resettlement plan would then be back in play.