Riyaz Patel
President Cyril Ramaphosa says Eskom is "now a standing item on the Cabinet agenda," where the Minister of Public Enterprises appraises the Executive on the progress made in the embattled state-owned power utility's turnaround strategy.
Fielding questions in National Council of Provinces (NCOP) Thursday, the President said the 77-page economic blueprint published in August for public comment, and which drew criticism from ANC alliance partners Cosatu and the SACP, was seriously being considered by government.
He said that while Finance Minister Tito Mboweni's economic policy paper proposed auctioning some coal power stations to raise funds, government does not intend to sell off new power stations, describing them as Eskom's "crown jewels." 
DA MPL Makashule Gana asked Ramaphosa if he agreed that coal power stations be auctioned off.
"In my book, you are not going to sell the new power stations, because they are the crown jewels of Eskom. And who will buy the old and ageing power stations? They will never find a buyer," replied the President.
Government, Ramaphosa added, "was not inherently in the business of selling power stations."
The president insisted that the possible decommissioning of coal power stations and the planned unbundling of Eskom into three entities did not mean that government was on a privatisation drive. 
"We are not selling Eskom," he underlined.
"Eskom will be carved into three entities. One would be generation. When you look at this, it is important to note that many entities are generating electricity. But in the main, Eskom will remain the main generator of electricity and must remain state-owned."
In an earlier question, Gauteng DA MPL Dennis Ryder, asked Ramaphosa why he did not intervene to "save" Eskom and the economy in 2014, when former President Jacob Zuma appointed him to oversee the turnaround of the power utility in December 2014. 
Ramaphosa chuckled at the question at first, before responding, saying Ryder was "hallucinating a little bit."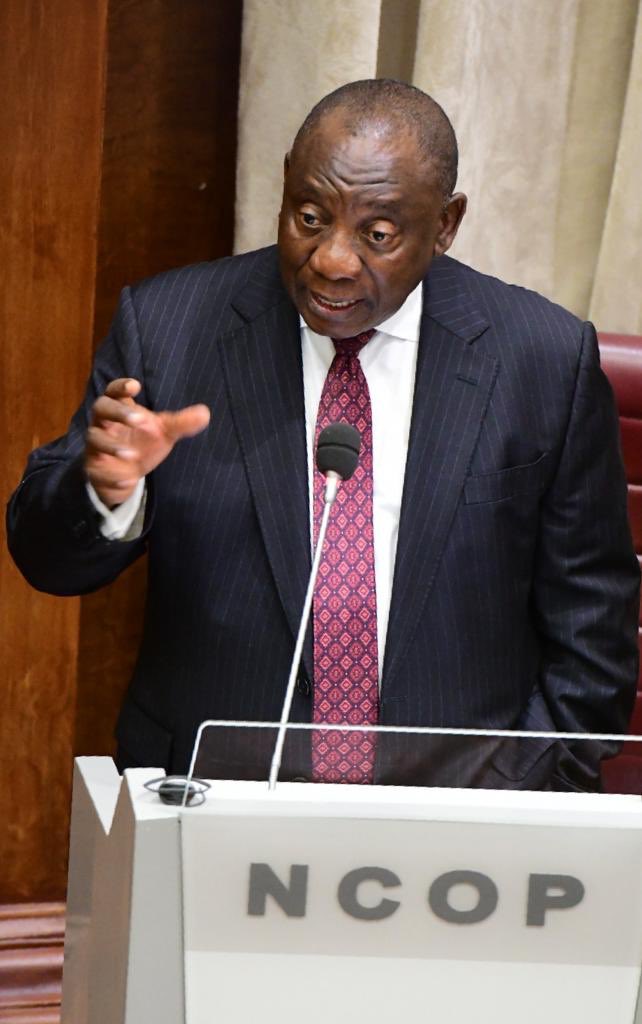 "I guess one should be quite direct in answering the question, because the honorable member is hallucinating a little bit. In direct answer – I think what we have been observing at Eskom …. we have been dealing with a deep rooted problem of corruption and state capture. My own sense is if there ever was an entity of government that was totally and completely captured, it was Eskom."
Ramaphosa said the government would launch a massive campaign to try and persuade people to pay their bills for services, especially electricity.
The president also told the NCOP that while rent and other boycotts helped bring down apartheid, that time was over.
Eskom was owed around R20 million by municipalities, while Soweto's debt alone was more than R18 million.
"The boycott culture is over; we are no longer in the boycott period. Boycotts were used as an effective weapon during the days of the struggle and it paid dividends. Now we must use paying to take our country forward," said Ramaphosa.