Riyaz Patel
The ANC in KwaZulu-Natal has confirmed that eThekwini mayor Zandile Gumede has been recalled and would be redeployed.
The ANC's Provincial Executive Committee (PEC) also resolved that Msunduzi Mayor Themba Njilo be asked to step down.
It forms part of a series of sweeping leadership changes in KZN adopted at the party's two-day PEC meeting in Durban.
ANC provincial secretary Mdumiseni Ntulialso announced that the executives of both the eThekwini and Msunduzi municipalities would be redeployed.
"All ANC members who are serving as exco members of eThekwini and Msunduzi local municipalities respectively should, with immediate effect, be redeployed. The PEC mandated the provincial working committee, working through the officials, to ensure that all working vacancies occasioned by this decision are filled."
Ntuli said Gumede would be replaced within the next seven days.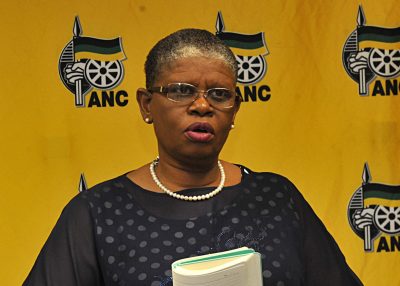 Gumede has been on extended special leave since her arrest in May on fraud and corruption charges related to a R208 million waste collection tender in 2016.
She is currently out on R50 000 bail after being arrested earlier this year on corruption charges related to a multimillion-rand Durban Solid Waste tender.
Her bail conditions, which included her being barred from interacting with some municipal officials, were relaxed at her court appearance last week.
Gumede's case was postponed to January next year.
She was placed on special leave by the party for 30 days in June, which had since been extended twice after the PEC failed to reach a decision by the first lapsed date.
Gumede will next appear in the Durban Specialised Commercial Crimes Court in January 2020.