Riyaz Patel
The US Treasury has slapped sanctions on the Gupta brothers, the trio at the center of a widespread government-corruption scandal that contributed to the ousting of former President Jacob Zuma and ensnared major international companies.
Ajay, Atul and Rajesh Gupta arrived in South Africa from India in the early 90s and quickly forged connections with some influential members of the ruling African National Congress (ANC).
The three used their 'connections' to engage in corruption and bribery to secure government contracts, the US Treasury Office of Foreign Assets Control said.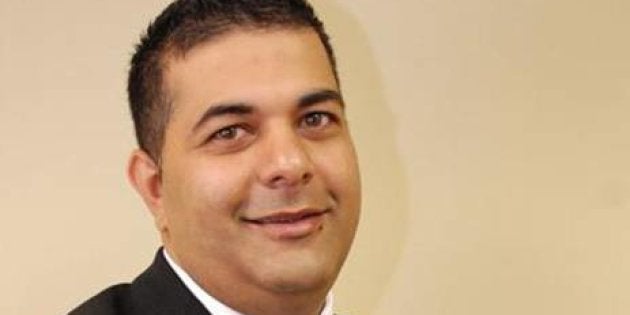 The Department also imposed sanctions on close Gupta associate, Salim Essa.

South African Justice Ministry spokesperson Chrispin Phiri said the sanctions were the result of collaborative action between South Africa and the United States.
"The US Treasury's designation targets the Guptas' pay-to-play political patronage, which was orchestrated at the expense of the South African people," said Sigal Mandelker, Treasury undersecretary for terrorism and financial intelligence.
"The Guptas and Essa have used their influence with prominent politicians and parties to line their pockets with ill-gotten gains."
Acting US Ambassador to South Africa David Young said: "What this means practically [is that] the four individuals are prohibited from travelling to the United States, the United States government can now seize any of their property that's held in the United States."
The US sanctions are the most concrete punishment doled out to the Guptas, whose alleged grip on Zuma's government was so perverse that it was dubbed 'state capture' by the media, and prompted the establishment of a public commission of inquiry into the the Gupta-linked allegations as well as other claims.
The inquiry is headed by South Africa's Deputy Chief Justice Raymond Zondo.
Although the scandal, and the inquiry, have dominated headlines and forced Zuma to step down in February 2018, none of the men have been charged in South Africa.
Zuma, appearing before the commission in July, has firmly denied any wrongdoing and has blamed the allegations against him on an international conspiracy. 
Revelations about the Guptas and Essa, stemming from a trove of leaked documents and whistleblowers, drew sharp scrutiny on their business ties with major global companies, including consulting firm McKinsey & Co., accounting firm KPMG LLP and software company SAP SE.
"It is of critical importance that our young democracy confronts corruption and its antecedent effects expeditiously. We welcome the collaborative efforts by the USA in the government's fight against corruption. The interests of justice must not be shackled by any boundary or border," said Phiri.
6,048 total views, 1 views today