Riyaz Patel
Ahead of the BRICS Leaders Summit, President Cyril Ramaphosa told African ambassadors at a reception in Brazil that "there has never been a better time to deepen our collaboration to ensure the AfCFTA, our most ambitious venture yet, is a success."
The African Continental Free Trade Area (AfCFTA) will enable African businesses and entrepreneurs to expand their horizons and unleash the industrial capability of the continent, he said.
On the political front, Ramaphosa said, AfCFTA will help to consolidate the union among all African states and reduce the potential for conflict.
The South African president said as a result of AfCFTA, the continent will undergo a infrastructural transformation as African countries become more connected through highways and railway lines, regional power grids and water infrastructure.
AfCFTA, Ramaphosa said, will also have a broader international impact as Africa will be able to deal with other trade blocs from a position of greater strength.
"As the incoming chair of the African Union next year, South Africa will put great emphasis on giving effect to the agreement on the Continental Free Trade Area."
But, he conceded, unemployment, especially among young people, is still high; poverty is widespread and inequality growing; and millions do not have access to proper health care or decent education.
It is against the backdrop of these realities that "South Africa sees an important role for the BRICS formation in contributing to these efforts, and it is this reason that we championed the BRICS-Africa Dialogue Forum during our chairship of BRICS last year," he said.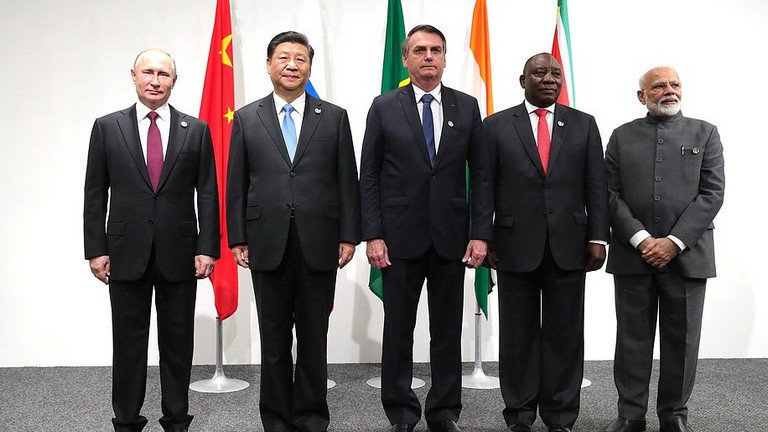 "We seek to build a more inclusive partnership between the leaders of BRICS countries and the elected leaders of African institutions."
Apart from the BRICS Framework of Cooperation, Ramaphosa said BRICS countries have also worked individually to promote cooperation and development with Africa.
He concluded by telling the African ambassador cohort that: "This (AfCFTA) is an opportunity to grow our economies and to use our considerable collective resources to uplift our people and improve their condition."