Riyaz Patel
The Southern African Development Community (SADC) called for the immediate removal of sanctions against Zimbabwe, a call echoed by the ANC who organised countrywide pickets to highlight the demand.
The regional bloc said Friday it's deeply concerned that the ongoing sanctions by the European Union (EU) and the United States (US) were hurting the Zimbabwean economy and its people.
The ANC joined the call for what it termed "illegal" sanctions to be lifted on South Africa's neighbour, with party secretary general Ace Magashule joining the Secretary General of ZANU-PF, Obert Mpofu at the Beitbridge border post to press home the call.
In Zimbabwe, thousands marched across the country in protests against the sanctions, with the government declaring a public holiday. SADC said the lifting of the sanctions by the EU and the US would help the struggling Zimbabwean economy.
The US financial and travel restrictions currently apply to 85 individuals, including President Emmerson Mnangagwa, and 56 companies or organisations.
The US also imposed a ban on arms exports to Zimbabwe.
EU sanctions also target specific individuals both within the Zimbabwean government and those associated with it.
The ANC in the Western Cape held a picket outside the British Consulate in Cape Town.
SADC said the sanctions had a direct impact on employment and income generation opportunities and the livelihoods of ordinary Zimbabweans.
The group said all 39 member states of SADC supported the action to remove the sanctions immediately, with ambassadors of SADC member states in Algiers adding their voice to the call for an end to sanctions on Zimbabwe.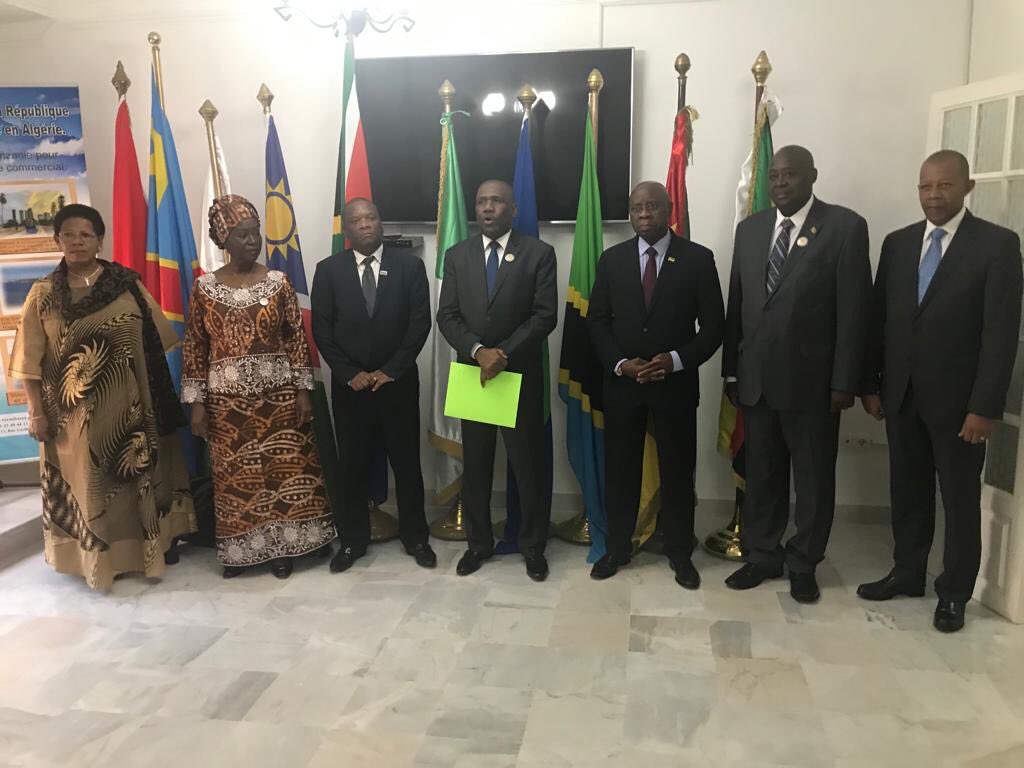 A group of Zimbabweans in the UK, meanwhile, staged an anti-SADC demonstration in London.