Riyaz Patel
Ekurhuleni Mayor Mzwandile Masina has dismissed the alleged lack of municipal oversight in relation to the reported R1.9 billion roll out of chemical toilets across the city.
Masina again disputed the amount, insisting it was R872 million and not R1.9 billion as reported, adding that the city followed the required procurement process in awarding the tender.
He said the tender in question was awarded in June 2016 before the new administration took over in August that same year, but Masina emphasized: "There was no corruption in the awarding of the tender."
Referring to a 2016 report by the Department of Human Settlements, Masina said the figures showed that Ekurhuleni had 164 718 households within its informal settlements totalling roughly 600 000 people.
He said the report recommended that there should be a ratio of one toilet per five people, and that the city would have to deliver 32 943 toilets to meet the recommended target.
"In 2016, 37 service providers placed bids for contracts which required that chemical toilets be cleaned twice a week. Sixteen were awarded, not 250 as alleged," Masina said.
Masina said the one toilet for five families ratio had been met and exceed, with 39 112 toilets currently on the ground servicing 600 000 people.
"So amaBhungane can't interview three unhappy people and claim that the whole 600 000 are unhappy," the mayor pointed out.
Last Friday, Gauteng MEC of Human Settlements, Lebogang Maile, wrote to Masina demanding answers within seven days after the AmaBhungane report which alleged the city had failed to exercise oversight in the multi-million rand tender.
He reiterated that R828 million had been spent on the toilets since 2016, which, he said, would rise to an expected R872 million by the end of the 2018/19 financial year.
Masina added that the report would be forwarded to MEC Maimale by Friday's deadline.
Stop being 'tjatjarag'…
Masina also had choice words for suspended-with-pay former COO Joe Mojapelo.
"Anyone who has information on corruption in the City of Ekurhuleni should take it to authorities and not be "tjatjarag" and run to the media with false claims," Masina said.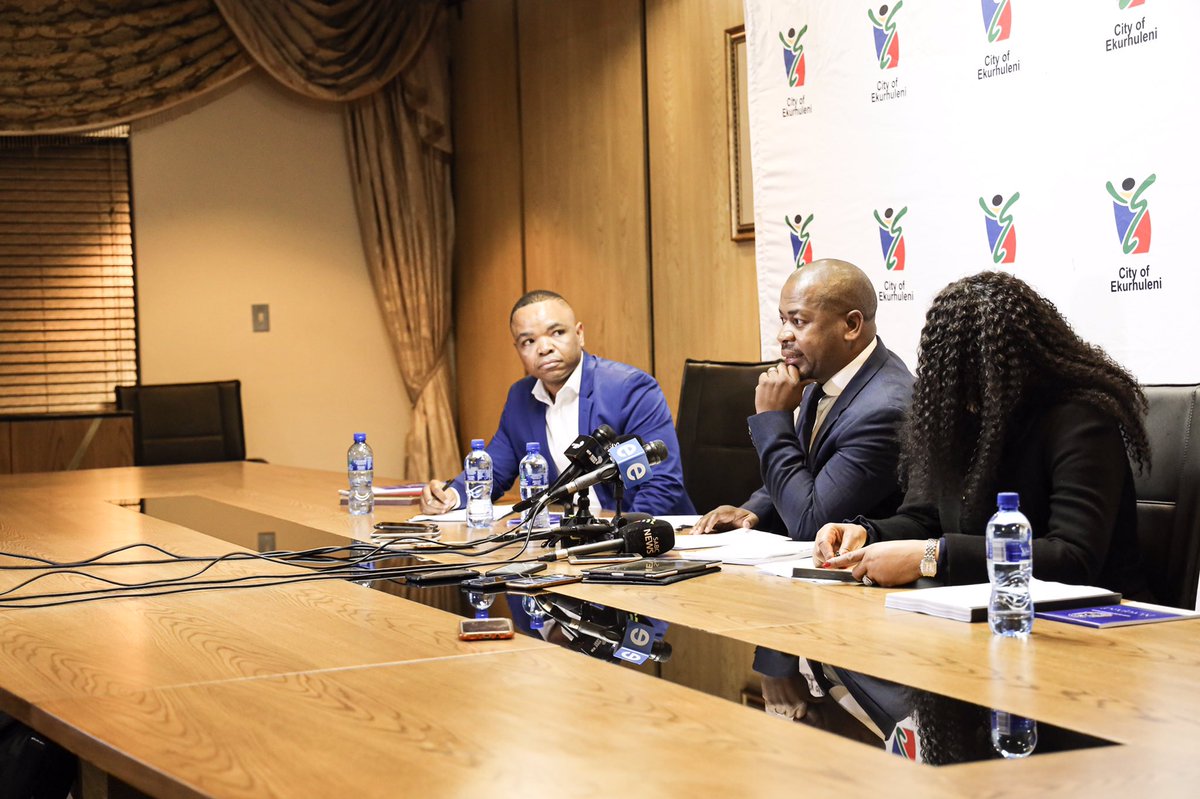 He blasted Mojapelo for saying the mayor lied to council about a Special Investigation Unit (SIU) which implicated Mojapelo in a raft of offences back to 2010.
The SIU report, which was commissioned by former president Jacob Zuma in 2010, exposed service providers who lied about their work experience, produced fake tax clearance certificates but who received payments for services not rendered from 2008 until 2011.