33 total views, 3 views today
Riyaz Patel
Retired Judge Ian Farlam, who presided over the public inquiry into the Marikana massacre, believes that not much has changed and important recommendations in his report have not yet been implemented by government.
Despite the completion of its work in 2018, the police ministry has still not made the Commission's findings public.
To date, only eight officers have been charged in connection with the mass shootings.
Speaking on 702 talk radio Friday, Farlam said assertions that politicians were exonerated were not true.
"I don't think we can be blamed for their being no prosecution. As far as the politicians are concerned, it was said at the time that we'd exonerated everyone including the minister of police. That wasn't true," he underlined.
"We found that the evidence was very inconclusive, we couldn't make a definite finding against the minister of police. On the other hand, we couldn't make a definite finding in favour either. We left that open," Farlam said.
The Socio-Economic Rights Institute (Seri) meanwhile said it may be forced to approach the courts after negotiations with the state over damages for families of the Marikana massacre victims deadlocked.
The organisation represents 37 families which lodged claims in relation to loss of support and damages for pain and suffering, loss of family life and spousal care.
Seri said negotiations with the state, which had been ongoing since the action was launched in 2015, stalled last week.

Nomzamo Zondo from Institute said the parties were still far apart on the amount for reparatory damages.
"We were part of negotiations where there was almost a settlement but as recently as last week, the state came back and said 'this is our position and this position is final'. It does seem like we've taken the negotiation as far as we can take it. It might be the next place to take it is the court."
The state did, however, make the first round of payments to the families in August 2018 relating to the loss of support.
Seri has confirmed that the state paid R70 million in total, while the claim made amounted to R320 million.
At the site of the massacre in Marikana in the North West, Lonmin mine workers were given the day off from work to commemorate the killings.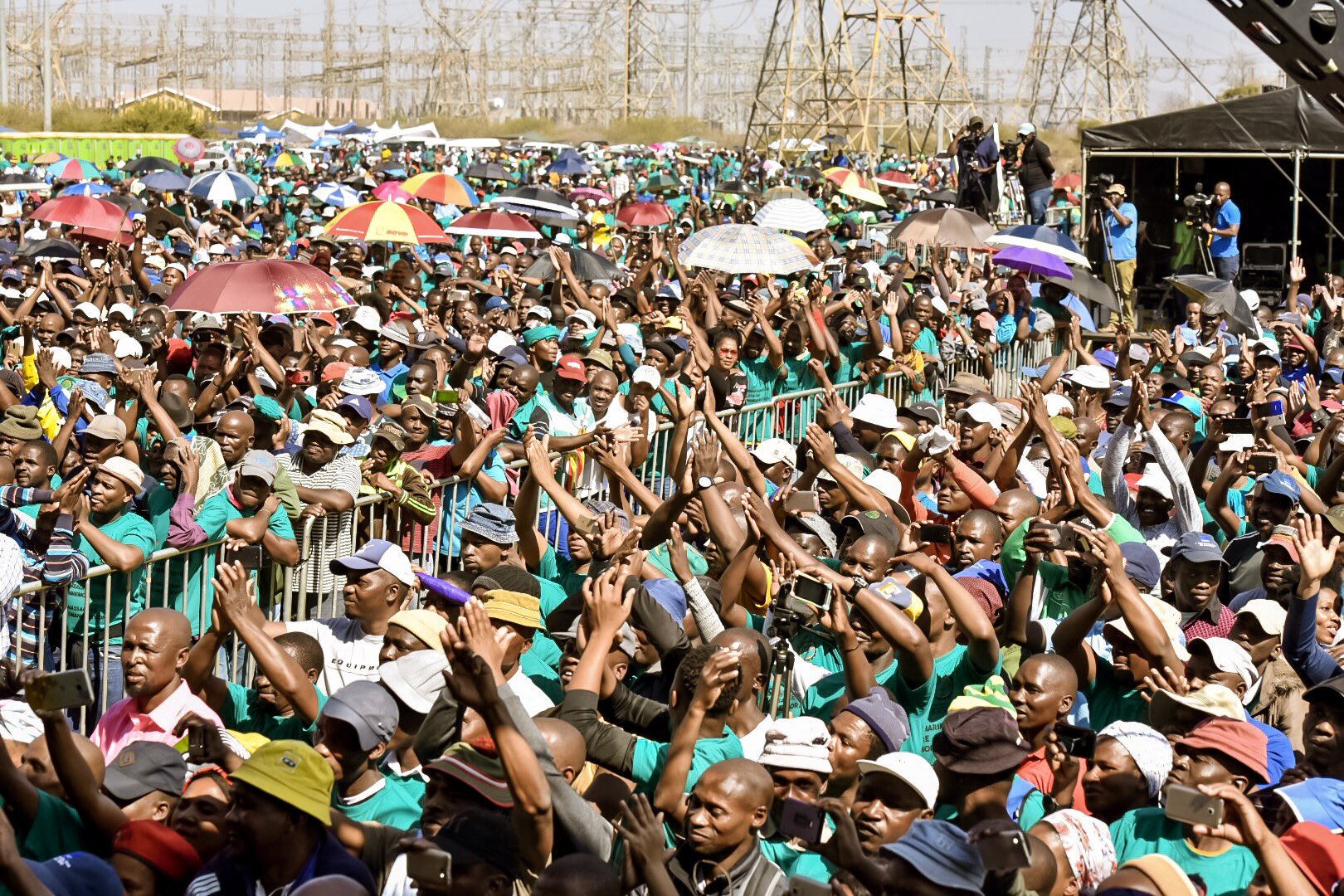 At an event organised by mining union Amcu, representatives from various political parties and other organisations gathered to commemorate what President Cyril Ramaphosa described as the "darkest moment in our young democracy."