Riyaz Patel
Acclaimed playwright Welcome Msomi, due to be sentenced for embezzling R8 million from the Living Legends Programme Trust Fund (LLLP), has been hospitalised and will not be in court Thursday for sentencing proceedings.
The National Prosecuting Authority's (NPA) Phindi Mjonondwane said his sentencing would therefore not take place as planned.
"We don't know when he was hospitalised and the medical certificate will give us all those details."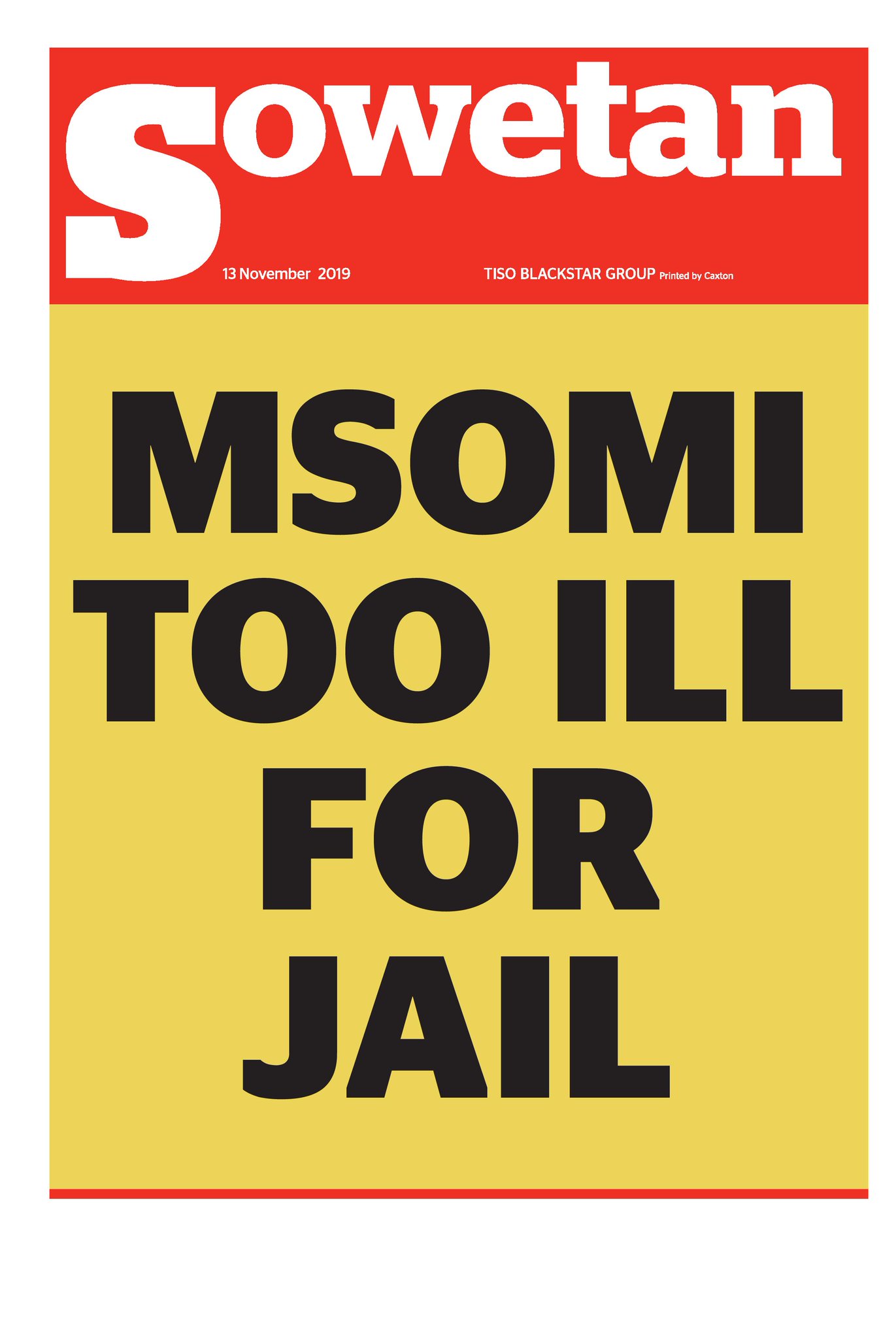 The matter will sit at the Palm Ridge Magistrate's Court today (Thursday) and Msomi will be represented by his lawyer and it will be postponed," she told The Star.
The LLLP initiative was launched by government in 2015 to honour performers in the arts, culture and heritage sector.
Msomi was arrested by the Hawks in Durban earlier this year. The director, a trustee of the programme, was found guilty of 61 counts of theft by the High Court.
The Arts and Culture Department had set aside R20 million to honour the country's living legends.
It was discovered earlier this year that funds had gone missing the same day the money was deposited into the trust.
Singer Letta Mbulu, who serves as the chairperson of the trust, said in August this year that the programmes the Living Legends Trust were supposed to embark on had come to a halt.
"The problem is that we would love to continue with the programme but we do not have the money. We are broke now. This was the only amount we had in the bank that we were given to do whatever programmes we wanted.
"So right now we are in limbo and hoping that the government will give us some funding to finish up the programmes but that has not happened yet."
The department said it pursued all available legal avenues to ensure the stolen funds would be recovered.