Riyaz Patel
The Democratic Alliance says its working to fill the federal leadership vacancies as a matter of urgency, while announcing its Interim Parliamentary Leader and Interim Chief Whip.

The party, still reeling from the resignations of leader Mmusi Maimane and federal chair Athol Trollip, along with Johannesburg mayor Herman Mashaba, said it'll convene another federal council meeting as soon as possible to elect interim leaders who will replace Maimane and Trollip
It has also emerged that the former Chief Whip of the DA's Parliamentary Caucus, John Steenhuisen, whose term ended with Maimane's resignation, said he's been lobbied to take over as party leader.
Steenhuisen told radio host Eusebius McKaiser on Radio702 Thursday that he had been approached by several DA members to run for party leader, but wanted "the bodies to cool" first while he "gives it consideration."
This as the DA Parliamentary Caucus said Caucus Chairperson Annelie Lotriet will serve as Interim Parliamentary Leader, while Deputy Chief Whip Jacques Julius will take over as Interim Chief Whip.
The party's federal executive is reportedly weighing its legal options on what to do that it has lost both its leader and federal chair.
The party's constitution states that in the event the leader leaves office, the federal chair steps in.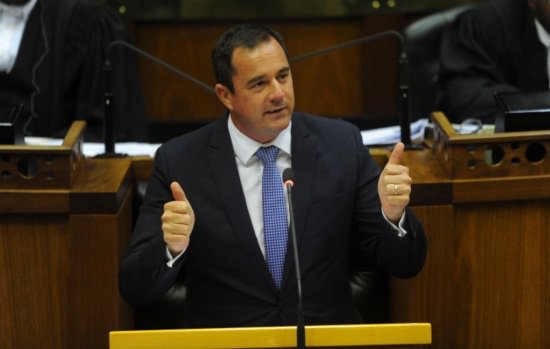 The party also moved to dispel what it said was the false reports that Steenhuisen had resigned as Chief Whip of the DA's Parliamentary Caucus.
The said the tenure of the Chief Whip of the National Assembly is linked to that of the Parliamentary Leader, and "In light of Mr. Maimane's resignation as MP this morning, Mr. Steenhuisen's tenure automatically came to an end."